Nominations for the Class of 2023 of Entrepreneur's Diaries' 30 Under 30 are now being accepted. If you are a very successful businessperson or professional, now is your chance to put your name forward to be considered for the prestigious list.
First, though, here are a few things to keep in mind:
1) You Must Be Under 30 Years of Age on February 28, 2023, If You Are an Entrepreneur or Professional.
2) All questions on the nomination form should be answered, regardless of whether you are an entrepreneur or a professional.
Incomplete applications will not be considered. The term "non-applicable" is used to indicate that something is not relevant. If you make the cut, the editors at ED may contact you for more information; at that time, you have the option of giving it publicly or keeping it confidential.
3) Entrepreneurs are required to show proof of age in the form of a government-issued identification card. Only the ED editorial staff will have access to the information on your National ID card, and they will use it only to verify your application and birth date.
4) Once you've submitted your answer, you won't be able to change it. Be sure to double-check your answers and review the form for accuracy before sending it in.
Nominate yourself or another deserving professional using this Form.
or
Please fill out this Form to nominate yourself if you are a particularly outstanding business owner.
ED 30 Under 30, Class of 2023 Categories
Advertising, Marketing & Media
Agritech
Art
Climate Change & Clean Energy
Consumer Tech
Design
Digital Content Creators
eCommerce & Retail
Education
Enterprise Technology
Entertainment
Fashion
Finance
Food & Hospitality
HealthCare
Industry, Manufacturing & Energy
Music
NGOs & Social Entrepreneurship
Science & Deep Tech
Sports
Web3
Professionals and entrepreneurs in the areas of cryptocurrency, the Web, DeFi (Decentralized Finance), and the Metaverse are now included in the Cryptocurrency category, which has been renamed Web3 for this year's awards. In every other respect, nothing has changed.
On December 15, 2022, at 11:59 p.m., the nomination period will end.
This year, we'll be on the lookout for the ED 30 Under 30 class of 2023.
---
Connect With Us On Social Media [ Facebook | Instagram | Twitter | LinkedIn ] To Get Real-Time Updates On The Market. Entrepreneurs Diaries Is Now Available On Telegram. Join Our Telegram Channel To Get Instant Up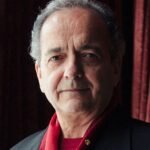 An American trend forecaster, publisher of the Trends Journal, business consultant and author who makes predictions about the global financial markets and other important events.