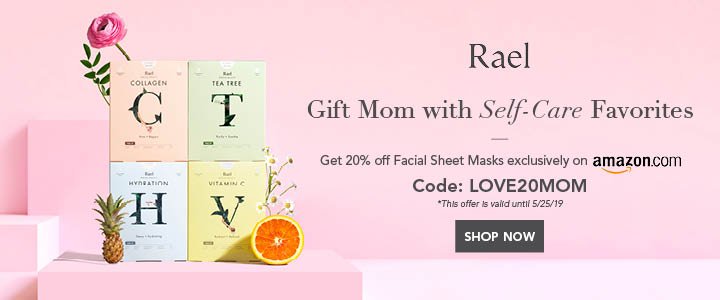 E-commerce Success Guide
Last year saw a seismic transition towards digital business. The speed of change has placed numerous consumer companies in reactive mode to make sure all channels are developed and publicized.
However, it is a major mistake to address each platform separately — without knowing the complexities. A cross-platform approach is crucial to sustainable e-commerce success. Several strategies are available to achieve this goal. As these retailers struggle to take the customers and the share of the wallet vigorously, brand producers are often left in the dust. If brands feel lost on these e-commerce sites, they are not alone.
You need to know this as you engage with the four main shopping and advertising platforms: Amazon, Instacart, Walmart and Target.
Amazon
Amazon, America's biggest e-commerce retailer, is a pure-play e-commerce retailer. Amazon does not think they are in the business of selling products. It is the business of helping customers to purchase things in sharp contrast to value-added stores such as Target and Walmart. They are a forum for the sale and supply of goods. Their own distribution business delivers more than half of their 2020 package number.
Winning search is essential to Amazon's brand success. Amazon's platform is mainly pay-to-play. It provides a low entry barrier, loyalty-driving Amazon Prime, and quick shipping for brand manufacturers. Amazon is a necessary player for most consumer products. Amazon can be costly for brands, however. It is also the highest cost-to-serve manufacturer's platform between aggressive negotiating strategies, fees, shortage claims, promotional costs, FBA (Fulfilled-by-Amazon) third-party fees, and 1P vendors.
Instacart
Instacart is a food distribution platform with over 500 retailers and 40,000 outlets in the U.S. and Canada. It is an intermediary site that sits on top of the retailer product range and offers a delivery service. By using Instacart's technology and delivery service, consumers can buy from Instacart.com or the retailer's website directly from Instacart.
Instacart has two sales streams:
Retailers who are paying to list Instacart on their platform, or who use Instacart compliance and technology on their websites.
Consumer brand (CPG) ad revenue advertising services on their platform.
The further brands push their products, the more Instacart's algorithms continue to endorse them, such as their custom merchandising that is highly converted and coveted. Instacart generously has publicity results but does not disclose retailer-specific information. It is a complicating factor when manufacturers choose to assign revenue to a specific channel.
Instacart's future depends not on the retailer's website but on the ability to get the customer to start shopping on Instacart. As more brick and mortar grocery stores create their own online stores and fulfill their orders. Instacart must be positioned as an incremental traffic channel. Otherwise, brands will try to create or purchase those capabilities instead of renting Instacart. In addition, Instacart's retail product prices are always higher to offset the increased platform costs. Instacart flourished during the pandemic. But when normalcy is restored, will customers still accept higher prices, or will they opt for a cheaper, BOPIS solution? The response remains an unknown one.
Walmart
Walmart brick and mortar's nearly 5,000 US stores have long been an important part of the company for many manufacturers. However, major and rapid investments were made in ecommerce over the past two years as Walmart leads Amazon. Walmart throws all around the clock from in-store pickers to obscure shops, BOPIS, distribution centres and centres, to reduce the cost of fulfilment and find a way to make profitable foodstuffs e-commerce.
Walmart has some Amazon flashcards. About one year ago, Walmart+ opened, which makes it a strong rival for Amazon's Prime program. Walmart enables manufacturers to syndicate reviews from their own websites to compete best with Amazon's consumers' reviews. Walmart has also expanded its advertising network, Walmart Connect, to help reduce shipping costs directly to customers. Their third-party platform also looks much like the Amazon platform, but Walmart suppliers and vendors also have to apply and enter.
Walmart has streamlined its purchasing teams for brick and mortar and e-commerce to increase performance. The platform still does not have self-service. In contrast to Amazon, most e-commerce products, deals, and similar requirements are subject to a Walmart customer. This may slow down consumer brand success.
Unfortunately, Walmart's expectations on Wall Street are different from those of Amazon. Walmart is up to an existing retailer's standards. This next push in e-commerce investment would help drive the scale and reduce costs.
Target
Target considers that having a trend range is crucial to its success and what prevents customers from coming back for more. Consumer brands have had shelter space in heavily trafficked Target stores for a long time. Famously less involved in ecommerce, Target remained dependent on customer traffic in the store and BOPIS.
Target recently also entered the retailer's digital advertisement game with its Roundel advertising launch. The platform is still not self-service, however. All advertising campaigns and improvements must be made through Criteo, the ad network provider of Target.
Many brands are seeing Target as a rival progressively. The goal is excellent for the launch and growth of private label products for branded products. All in Motion has produced over $1 billion in annual revenue, and its recent launch of Mondo Llama's art supplies is now at a major beginning.
Since the inspirational trend is a vital driver of growth, Target has a high level of entry barrier for brands and sellers. All new sorts must be approved by buyers online, and their marketplace is closed to a few trusted resellers.
The success of Target is built on a genuinely understanding of the customer, right matching his inventory and sticking to what is good for him. In future, Target needs to find ways to keep its foot on Amazon and Walmart in main categories such as food and beauty. This will also allow them to ensure their shops are repeatedly trafficked.
Conclusion
Like Amazon, Target, Walmart, and Instacart, who wins? Who will win? Avec more ecommerce platforms ready to deliver products to consumers, do brand manufacturers win? Or should retailers win because they have the ability to decide sorts and command dollars?
While it seems that the buyer of e-commerce has a landmark in Amazon, Target, Walmart, and Instacart, a closer look reveals that their strategies and tactics are very different. Understanding and optimizing the main differences is vital to the success of manufacturers on consumer platforms.
Also Read: All-Star Marketing Team
---
The Entrepreneurs Diaries is now available on Telegram. Join our telegram channel to get instant updates from TED.