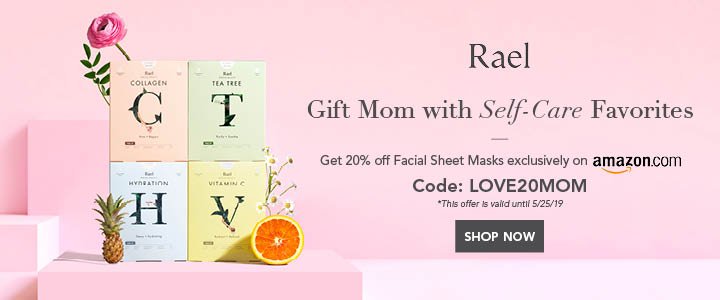 Market Out of Gmail's Promotions
As an entrepreneur, email marketing can bring a powerful source of income for your business. Over 1 billion people use Gmail every month, and many people on your email list may use the platform.

Since Gmail plays such an important role in your email marketing, learn how to keep your marketing emails away from Gmail's "Promotions" tab Very important, but to make sure that your email has been sent to the main inbox tab of your audience.

Although only Google knows the exact algorithm for marking emails as promotions, there are steps you can take to increase your chances of reaching your main inbox.

Subdivide your list.

One of the main reasons why your message ended up on the Gmail promotion label is because people didn't realize that Gmail was able to track whether a contact opened and clicked on their email. If a contact always opens and clicks on your email, their messages are more likely to go to the "Main" tab.
On the other hand, sending emails that your contacts ignored will tell Gmail that they are not interested and that these emails are more likely to be sent to the "Promotions" tab.

To avoid "teaching" your contacts not interested in Gmail, use an email marketing strategy called list targeting. This is when you send an email to your list for customers to "raise their hands" by clicking on the link in the email indicating their interest and automatically adding them to the segmented list of your email marketing software.

Once you know this, you can send targeted emails to your contacts, and these emails will be more likely to be opened, read, and clicked on. The more a contact interacts with your email, the more likely they are to avoid the "Promotions" tab.

For images, less is more.

Using multiple images is another reason the message ended up in the "Promotions" tab or the "Spam" folder.

In addition to being able to track how contacts interact with your content, Gmail can also "read" your mail and determine whether it is from a business or a friend. For example, a company uses a lot of images and goes to the promotion tab; friends don't do this, and then go to the "main" tab.

Try to keep your content based on text and do not use more than one image. This also applies to the use of complex HTML.

Be careful with links.

Excessive use of links will send your message to the "Promotions" tab or spam folder for the same reasons as using multiple images. Don't randomly place links throughout the email, but send a clear call to action to your contacts to increase their conversion rate and inbox location.
You should also avoid linking all social media pages at the bottom of emails. While it's a smart idea to make sure your subscribers connect with you on social media, linking all your social media pages is something a business does.


To personalize it.

Not personalizing your message is another important reason for sending emails to the "Promotions" tab. Generally, Gmail treats emails that don't use a contact's name as promotional information, because friends generally call someone by name, while group emails don't.
Assuming your contact gave you their name when signing up, it is easy to add their name to the email. You can use so-called "merge fields" to insert the contact's name anywhere in the email.
People respond better to personalized emails, so this will not only help with inbox placement but your conversion as well.


The subject line is important.

Like pictures and links, too many emojis and certain words can also cause your email to go to the "Promotions" tab.
Try to avoid using marketing words in the subject line of emails, such as "free" or any words related to money, such as "$$$". These words and symbols will definitely send your mail to the "Promotions" tab, or worse, to the "Spam" folder. The personalization in the subject line will also help keep your posts away from the "promotion" label and help increase open rates. My personal topic with the highest open rate is: "For [contact name here]".

These tips will help you exclude marketing emails from Gmail promotional labels, and also apply to other email providers. Gmail is the market leader behind the iPhone email application, occupying 24% of the email market. Since Gmail has such a large market share, you should do your best to cooperate with Google, because everyone else tends to follow suit.

Sometimes, when you sign up for email newsletters or marketing promotions, the company will provide instructions on how to prevent your email from entering the "Promotions" tab or the so-called "whitelist". This is a good practice that can be incorporated into your email marketing.

When someone joins your list, the first email you send them should be instructions on how to make sure they receive your content. People are more likely to accept instructions and follow them when they first sign up.
Also Read: Social Media Platforms To Check Out
---
The Entrepreneurs Diaries is now available on Telegram. Join our telegram channel to get instant updates from TED.