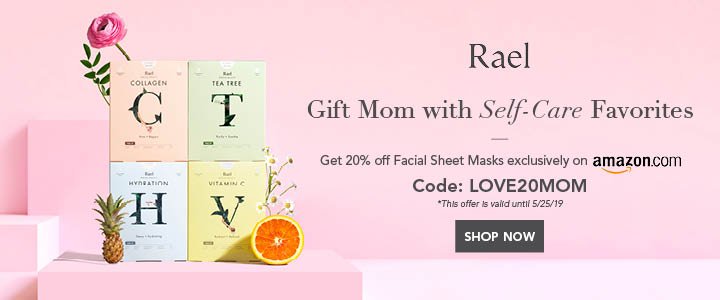 Social Entrepreneurship: Commerce with Society
Worried about the chaos in society? Have innovative ideas to solve such problems? Then wake up the Social Entrepreneur in you.
What is Social Entrepreneurship?
When an individual or groups of people develop funds and solutions to a social, cultural, or environmental issue then this approach is termed as Social Entrepreneurship. It is also the intermixing of commerce with social issues. The change they bring into society determines their success. The money they earn is not the measure to define their success.
Grab amazing deals from Amazon
History
The term Social Entrepreneurship became popular in the 2000s. It became familiar to the people from H. Bowen's book 'Social Responsibility Of The Business'. There were many social reformers who used such ideas even before the conceptualization of the term. Besides Florence Nightingale and Vinoba Bhave are few people who used such ideologies in the past.
Entrepreneur v/s Social Entrepreneur
A normal entrepreneur is the one who desires to generate profit. They also focus on economic return. They are undoubtedly competitive with other companies. In contrast to this, a social entrepreneur is the one who does not work to earn profit in money. They work to bring social change. The profit generated is further used as a tool to bring change in the world. They are indeed collaborative with society.
Focus Areas
• Bring social harness is undoubtedly their main aim.
•Proving access to affordable and reliable sources of healthcare.
•Increasing awareness about sustainable productivity.
•Bringing peace and harmony to society.
•Making the consumers aware of their rights in the market. Help people to improve their economic and social conditions also.
Characteristics
Their major characteristic is especially to bring about a large scale change in society. They earn money by focusing on the change they want to make. Further, they try to find an innovative solution to the problem and implementing it in society. They emphasize getting feedback from the clients.
Importance
•Employment generation- Undoubtedly, Entrepreneurship increases job opportunities. Self-employment opportunities are wide open to all. People can come up with innovative ideas to earn their livelihood. Further, when these ideas solve a social issue it becomes social entrepreneurship. This indeed increasing the GDP of the country.
•Innovation- Bringing a new and innovative solution to a social issue. Entrepreneurs develop and implement technologies for some of the problems that humans face in daily life. These solutions can also be life-changing.
Pocket friendly fashion deals only on Amazon
Qualities
•Ambitious- The main objective of a social entrepreneur is to tackle major social issues. They work in a wide range of areas. Ranging from fighting to finding medicines.
•Mission driven- Social entrepreneurs should never work for the sake of money. They should work to bring a change in society. They should also be able to find solutions for the problems which are haunting people.
•Resourceful and Strategic- Social entrepreneurs should be aware of the issues the present society is facing. Along with this, they should also know different business tips and tricks to implement them effectively.
•Result oriented- These entrepreneurs should also have a strong desire to bring an effective change in society. Indeed this should be their driving force.
Problems faced
•Lack of fund.
•Short of skilled man force
•Lack of government support.
•Unable to find people with same mentality who can also work with same motto.
•Remaining true to the mission
•Moreover, finding appropriate solution to a social issue is also necessary.
Social Enterprise
1.TOMS
One of the best examples of social enterprise is the Toms company. Subsequently, for every pair of Toms' shoes brought, a pair of shoes is donated to a child in need on humanitarian grounds.
2. BEN & JERRY
The main idea linked with the company is to create prosperity for all those who are related to them in business. This includes suppliers, farmers, employees, etc. Further, this ensures that all their workers have access to basic amenities.
3. GOOD EGGS
It is an online grocery shop and meal kit delivery service. In addition to this, their mission is that 70% of the goods they deliver must meet the standard quality.
Social Entrepreneur
1. BILL DRAYTON
Drayton is one of the pioneering social entrepreneurs of all time. He founded 'Ashoka: Inventors of Public' in 1980. It takes an approach to find as well as support for social entrepreneurs worldwide.
2. MUHAMMAD YUNAS
In 1983 he founded the Grameen Bank. He won the Nobel Prize in 2006. The creation of the Grameen bank empowered villagers to uplift themselves out of poverty. Further, people can make money from these banks for their important needs.
3. Sanjit Roy
Sanjit "Bunker" Roy is a social activist and an educator. In 1972, he found Barefoot college, a solar-powered college for the poor. This indeed ensures that education is accessible to all.
Therefore, social entrepreneurship is not a job for just few people. But it is also for all those who have the ability to find solutions to social issues and can administer in the society.
5 skills needed for Entrepreneurs