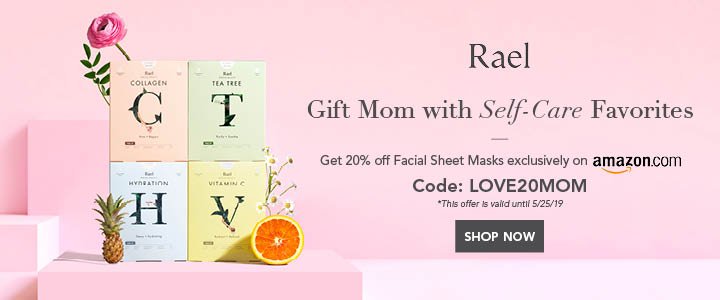 Ways to Keep IT and Sales Team Communicating
When the sales and IT teams work in isolation in a tech firm, major issues can develop. If sales representatives do not understand the IT team's procedures and capabilities, they may oversell or undersell their goods or services, causing dissatisfaction for both clients and the IT team. Similarly, if IT does not listen to sales reps' comments, they would not know what their clients actually require.
When a company's sales and IT teams do not collaborate to serve customers and the business, it can result in delays, lost income, and even hostile relationships among team members. That is why it is critical for leaders to establish systems that foster real synergy between the two groups. The Forbes Technology Council's 16 industry leaders discuss effective methods for keeping IT and sales teams on the same page.
Align On Business Objectives
The overall business goals of the organization are shared by both teams. It's easy for IT staff to become engrossed in technology, which is fantastic since it's why they're so enthusiastic about their work. Salespeople, too, might get too focused on reaching quarterly objectives. Driving home important yearly business goals, from sales to retention and satisfaction, keeps IT and sales teams connected and working in the same way. RSI Security's John Shin
Maintain Continuous Communication
IT and sales should constantly be in constant contact. A strong synergy between IT and sales can allow sales to drive development while IT maintains an organization's technological basis. Consider that sales are frequently the first to learn about a feature request. IT can guarantee that a dev environment is supported for this expansion by keeping excellent communication between teams. – Marc Fischer, Dogtown Media LLC
Organize Inter-Team Meetings
Our company places a premium on communication and openness. Maintain regular inter-team meetings with all relevant stakeholders to ensure alignment on product updates, new features, customer demands, stalled processes, and other critical information. – Isaac Heller, Trullion
Adopt A 'We' Model
One of the most important challenges you must address is the "us versus them" mentality. Take a step toward the "we" model. As a group, create something from the ground up. Include the sales staff in the design process, the technical team in client relationship development and problem-solving workshops, and ensure that everyone shares the "victories." Full team participation in an end-to-end procedure is critical to solving the problem. – Edgar Escobar, Grupo ALTO
Draw A Picture Of Your 'Ideal Customer.'
Create and communicate a shared vision of your "ideal client," considering their profile, use, and feature requirements. This eliminates much of the "if you create feature x, this consumer will come" attitude.- Robert Weissgraeber, AX Semantics
Form A Technology Advisory Council to Approve New Technology
Create a master list of projects that may be reprioritized by senior stakeholders, or form a technology council to approve new technology within a specific budget. Then, with a small senior leadership team, handle any exceptions. As a result, both teams begin to grasp what they are each attempting to do and the number of resources necessary.- Susan Lang, XIL Health, LLC
Enlist The Assistance Of IT In The Creation Of Sales Presentations.
 Having IT assist in the development and delivery of sales presentations prevents over- and under-commitment with potential clients. It is often beneficial to have an IT subject-matter expert present during client meetings to react to technical questions. Doing so at the beginning of a project guarantees that no one makes promises that will either burden internal resources or generate a negative client relationship.- Len Covello, Engage People Inc.
Host A 'Technical Exchange Kickoff.'
Prioritizing the defining of a project's scope during the sales process is critical for every business, regardless of size. What I'm hearing from my sales staff is a significant emphasis on the customer's needs and pain areas. What I'm hearing from IT is what's feasible. A "Technical Exchange Kickoff" is strongly recommended to achieve an agreement on client demands vs IT feasibility.- Magnus Friberg, Icomera
Integrate IT With Sales
Utilize team selling: Integrate IT with sales from the start of the sales cycle. Share critical performance metrics as well. This technique will not only reduce the gap between overselling and underselling, but it will also improve the customer experience by ensuring that you deliver on what was promised during the sales cycle.- Thomas Helfrich, System Soft Technologies
Coordinate Both Before And After The Sale.
Attempt to keep your sales and IT teams on the same page. IT frequently works on innovations that the sales department is unaware of, while the sales team has customer input that has to be communicated with IT. To synchronise, organize weekly meetings and monthly feedback sessions, as well as employ offline contact methods to get information and handle any concerns as soon as feasible. Furthermore, it is beneficial for IT to engage prior to a sale to provide technical assistance.- Nadya Knysh, a1qa
Create A Domain Owner Role
Introduce the role of the domain owner to your agile team. The domain owner should be a member of the sales team and should collaborate closely with the business architect and go-to-market team. This guarantees that the two teams are transparent and accountable to one another. Furthermore, describing the business architecture in a form that business users can comprehend can aid in the bridge-building process.- Asanka Abeysinghe, WSO2, Inc.
Identify IT Personnel Who Can Interact With Customers.
Collaboration, communication, and openness are essential. Determine a few IT team members who can interact with customers and prospects. Feel free to invite them in to speak with prospects about the goods on a peer-to-peer basis, especially if you're selling to other IT teams.- Deb Gildersleeve, Quickbase
Establish A Timetable For Cross-Collaboration
We found that cross-collaboration on a defined, constrained timeframe worked effectively for us. Technical leaders serve as subject-matter experts on critical sales calls, sales and technical teams collaborate on new product releases, and sales team members attend key account meetings to realign incorrect expectations.- Joe Rubinsztain, ChronWell, Inc.
Consult With Others About Changes And Updates
Both the IT and sales divisions must collaborate on the system and content development procedures. When the sales team is revising marketing collateral, IT should be engaged to ensure that the text correctly represents product capabilities. When considering system modifications, IT should work with sales to guarantee the best possible outcome. Adding a product manager job might also help to bridge the gap between IT and sales.- Peter Gregory, GCI Communications
Educate Sales Personnel On IT Procedures
Teach your sales team about how soon IT teams can truly deliver. Many IT companies brag about how rapidly they can deliver internally, not realizing that sales take this as "we can fulfil any request swiftly."Similarly, involve IT executives in the sales process and get them to listen to what customers have to say. Empathy and teamwork require cross-training.- Laureen Knudsen, Broadcom
Do Not Expect The Sales Team To Be Technical Experts.
Shifting to the left and involving technical resources earlier in the sales cycle is one successful method for avoiding issues. Often, a business would expect too much of its sales force, tasked with not just selling but also functioning as technical or product specialists, which is ineffective. A shift-left strategy lowers sales cycle friction and improves alignment between the sales and technology teams.- Justin Stanley, Payfactory
---
Written by Kusuma Nara |The Entrepreneurs Diaries is now available on Telegram. Join our telegram channel to get instant updates from TED.