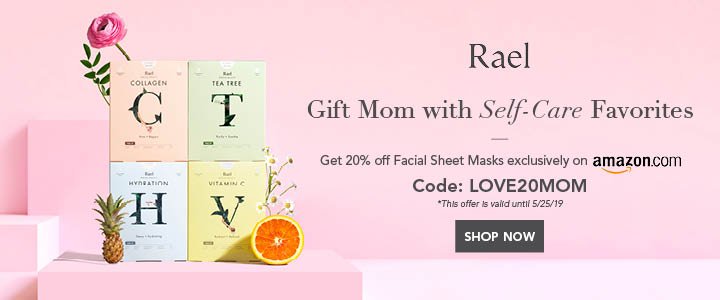 Getting More Friendly With B2B Concept…Understanding To Succeed
"B2B" stands for "business to business." The concept covers all companies that produce goods and services for other companies. This can include SaaS goods, B2B marketing companies, and company suppliers as a whole.
If you own a small business, you'll probably have to work sometime during your trip with a B2B company. It is important to understand what B2B is, why it is important for your company, and how you can use it to boost your business.
What is an enterprise B2B?
B2B companies are supportive companies that provide what other companies need to operate and expand. A few examples are payroll processors and manufacturing suppliers. This is opposed to the models Business-to-Consumer (B2C), which directly market to individual consumers and consumer-to-business (C2B) models where users provide business services (such as customer reviews or influencer marketing). They provide the raw materials, finished parts, facilities or consultations that other companies need to function, expand and profit. B2B companies have a whole new target audience.

Examples of B2B firms
In all industries, from production to retail, there are B2B businesses. Wherever you do business, a host of B2B suppliers and consultancies are involved. Each B2C business requires such products, facilities and professional advice, and so each B2C company produces B2B operation.
One example of a conventional B2B market is automotive production. Everyone knows about some of the largest automotive brands, but hundreds of other firms manufacture in all models of cars or trucks. These include tyres, pipes, batteries, and electronics that are important to the proper operation of the final consumer product – the car. These materials are purchased by the manufacturer from its different suppliers and integrated into the finished product. When you purchase a car from a single manufacturer, you buy pieces from dozens or even hundreds of other companies around the world. Business-to-business transactions are a critical part of the supply chain of every sector.
Examples of B2B behavior in the real world are abundant and more noticeable than you might imagine. For example, Dropbox serves organizations as well as individuals in the cloud-based document storage business. General Electric produces plenty of consumer products but also supplies parts to other companies. Maybe you've worked in a company where ADP, a company that offers payroll and financial services to companies, stamped payroll checks. Xerox is a household name that helps billions of companies supply paper and print services.
How to build a B2B Marketing Strategy?
A unique approach is required for marketing and branding of B2B goods or services. The target audience, unlike B2C firms, is not at all a customer, but another corporation. This means that B2B marketers need to develop a direct marketing experience to drive organic traffic from decision-makers in companies.
Sales involves knowing the business processes of another company, building trust in both your organisations and creating a business plan for your sales team that makes potential customers buyers. B2B marketing camps need detailed preparation, said Brent Walker, Senior Marketing and Analytics Vice President at PatientBond.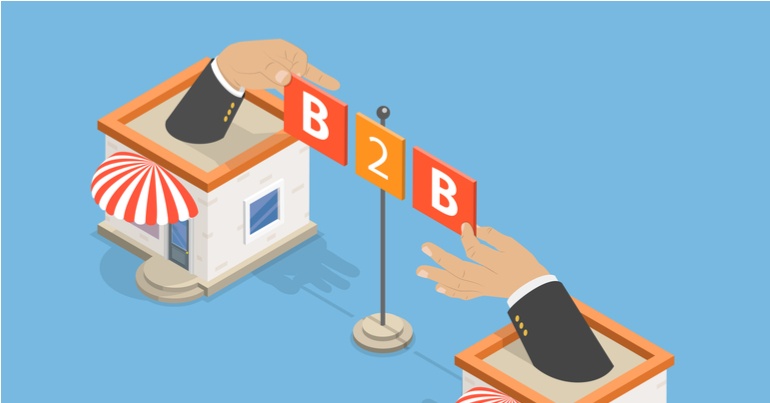 "B2B usually relies on its sales position and account management team to develop and integrate relationships between customers," he said. "Marketing can include advertisements in commercial journals, attending trade fairs and conferences, digital marketing – online presence, SEOs and email services – and other typical awareness campaigns."
While the approaches can be similar to those used by B2C businesses, marketing and branding are also different. Instead of referring to the need of a customer to get something different, interesting, or easy, B2B businesses face the task of persuading decision-makers of companies to return their investments. This implies less focus on social networks, brand recognition, and the consumer journey as a whole. The emphasis should instead be to establish ties with other companies and emphasize overall ROI.
This can be difficult for some B2B businesses, such as digital marketing companies specializing in content development and social media management. This kind of work does not yield immediate results, which means that selling requires informing potential clients. This is where an expert sales team comes in.
The key to B2B marketing is to demonstrate value for a business. Focus on the productivity your potential customers could benefit from if your solution streamlines processes. If your services increase website visits or increase conversion rates, illustrate the revenue potential. In business it all returns to profitability: if you can demonstrate that your goods or services boost the bottom line, it becomes much easier for you to land.
In order to boost your B2B marketing strategies, you should note these aspects when engaging with other companies:
You will establish successful relationships with a trained and experienced sales team.
You talk directly to high-ranking businesses, not ordinary customers, so you can set the tone of your message accordingly.
The emphasis should be on building relationships in B2B marketing communication and not on expanding your brand voice through social networking.
Other companies want to know their ROI from your product.
Digital Companies B2B
The growth of B2B e-commerce solutions has redefined the relationship between companies and suppliers. As a consequence of the digital turnaround, these companies directly market goods to other companies using e-commerce sites and share data and product or service notifications. There are many B2B e-commerce firms, but web creation, supply, and procurement exchanges, as well as newspapers, are three of the most common ones.
Creation of web
Every company needs a website, but very few companies can create an integrated site from scratch. Web developers (and, more broadly, digital marketers) are B2B services that handle web development and maintenance, plus digital advertising services such as content creation and optimization of the search engine. In the ever-expanding digital world that dominates the modern business environment, these services are indispensable. Although there were no web development companies until a few decades ago, they have become important partners for any company prepared to get off the ground.
Exchanges of supply and procurement
These firms, otherwise known as e-contracting sites, represent a number of sectors and mostly concentrate on a niche market. A buying agent can purchase supplies from suppliers, ask for proposals, and even bid for purchases at certain prices. These B2B websites allow product supply and procurement to be exchanged.
Specialized or vertical industrial portals are a subweb of knowledge, such as healthcare, construction, or education, to a particular industry or vertical market. These sites include product lists, panels, and other characteristics. Vertical portal sites have a wider focus than procurement sites, but may still endorse transactions.
Brokering sites meet the supply and procurement needs of businesses in another way. These sites act as an intermediary between the service providers and potential corporate clients. A construction business, for instance, may need to rent equipment. A broker platform will help the construction company locate an equipment manufacturer ready to rent the equipment. The sites and facilities of brokering include companies such as the Axway B2B Integration.
Information journals
There are also information pages or newspapers, which provide businesses and their workers with specialised information on particular industries. These specialist search sites may include the sites of commercial and business standards organisations.
No single-size fits-all
While B2B services are crucial for the success of many industries, do not restrict yourself to a single model when you consider the potential of your business. Models B2B, B2C and C2B need not exclude each other: combining their respective strengths will build great business opportunities.
"A company can bundle market insights and consumer-oriented products to sell or provide their business customers and customers with added value," Walker said. "In a consumer marketplace, such a service may be extremely valuable to a company."
Also Read: How to Redesign Yourself and Your Company During This Opportunity Time? Route For Success
---
The Entrepreneurs Diaries is now available on Telegram. Join our telegram channel to get instant updates from TED.