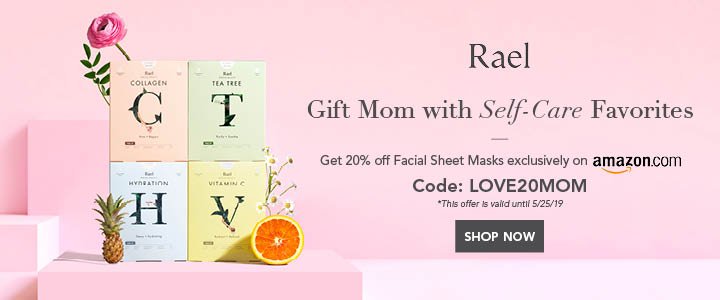 How to Redesign Yourself and Your Company During This Opportunity Time? Route For Success
Now is the age of unprecedented opportunity. Perhaps this could sound impractical in light of a large number of lives and job losses caused by this disease. However, the pandemic showed us the most about our own weaknesses and shortcomings, as well as those of others. It is indeed the best time to redesign ourselves and our company. Everyone has felt the gravity of the moment and dealt with it, whether it has been as good or bad. What's obvious is that the pandemic has created new markets for our learning, how we go about our jobs, and the way we lead our lives.
Entrepreneurship has come to mean doing things that don't exist. It's a part of everyday life.
We've all been forced to consider what is really important to us as people, as leaders, and the steps we must take to influence the new world. With so many career paths to choose from, one feels one's self not just as a company, but as a combination of all three distinct functions. Take it as one unified entity.
Often we miss chances because we can't see things with sufficient precision to project the end results in mind. If you continue doing so, you will find that it becomes more difficult to communicate and obtain support for your ideas. Many people today hold strong opinions which are not even their own, and those who are open-minded are the exception rather than the rule
As you enter new and unexplored arenas (of personal or professional growth, whether it be in company, romance, artistic development, etc.); use these three ways to sustain your entrepreneurial mindset:
Increase the Breadth Of Your Findings About Your Company
Opportunities abound, but few have the vision to spot them. Not only do you see and investigate possibilities that are directly in front of you, but also those that are nearby, under, and beyond the obvious. A company should always be in hunger for finding better opportunities. This is why it is important to know and trust yourself.
Someone else's perspective may easily mislead your thinking, but knowing what you want to do allows you the right amount of energy and persistence to anticipate and search for more. And keep in mind that when searching for the opportunity you were looking for in your company, you may come across other opportunities along the way that will help you clarify your original intentions.
For example, when I first started writing, I intended it to be a book about my father's wisdom. It took on greater significance when I shared it with a friend who knew someone in the publishing industry. And now, 14 years later, I am a senior advisor to Fortune 500 companies and entrepreneurs all over the world.
Adopt the mindset of a farmer
"You'll never know which seed will grow until you plant it first," a wise farmer once said. The wise entrepreneur understands this lesson well because it always takes too long for the seed to develop into a bountiful crop. What's the point? Keep planting seeds and letting your expanded insights lead you. We must all adopt a farmer's mindset if we are to find our unique place and location in this time of abundant opportunities.
While many in the business world would refer to this mindset as "creating multiple streams of income" (much like a farmer harvesting various types of crops), the trick is to water each seed with emphasis and purpose. And if you do it correctly, you can not only multiply your opportunities, but you will also discover that they are intertwined in ways that will improve the healthier whole. Therefore, a company should never leave any path unattended. Because we the company owners do not know, where a new opportunity is going to come.
For example, now that I'm working on my fourth book, I know exactly why I'm writing it, who it will appeal to, and how it will generate multiple revenue streams.
But it took me years to figure out the formula that best supported my priorities and ambitions, which are focused on leaving a legacy. I've now learned how to plant the right seeds (and not plant the wrong ones) at the right time (which is not determined by me, but by others) to ensure that my goals and objectives are met. Again, not all seeds will grow, but the most important ones will if you plant them with the right emphasis and purpose.
Establish momentum
How many times have you heard anyone say, "yeah, that's a brilliant idea, you can do something about it?" So, what happens next? Sometimes, nothing – since people are incapable of generating and maintaining genuine momentum.
Creating momentum is the most important, and most difficult, thing for people to do in running a company. Why is this so? Since most people jump into opportunities without understanding what they have and where they can get it. Relationships are more important than money. We often believe that a lack of funds is the source of the issue. That couldn't be further from the facts (this is why many great opportunities are lost by one person and seized by another).
Momentum is created by relationships with people who are willing to put the ideas to the test. For any company, these relationships are really valuable. But don't be fooled: these connections must be earned over time. For example, if you were to ask five people to help the opportunity you are trying to grow, could you claim that you have regularly helped them with their ideas in the past? Have you received the right to ask for people's help?
Creating momentum can take several forms. However, your ability to build and earn good relationships is crucial to your ability to capitalize on opportunities for the company.
Opportunities present themselves and vanish, but it is your duty to share them with others along the way. Nothing is any longer a mystery. It's just about being ready and taking action when the time comes.
Now, it is the best time to begin your journey.
Also Read: business partnerships failing??
---
The Entrepreneurs Diaries is now available on Telegram. Join our telegram channel to get instant updates from TED.