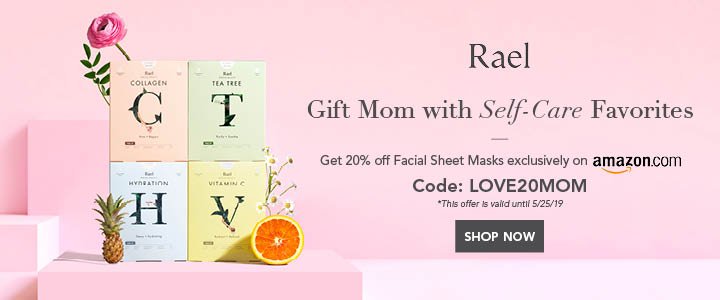 How Two Entrepreneurs Are Changing The TikTok Industry
TikTok's presence as a social media platform has grown exponentially over the last few years, providing us with much-needed entertainment during the pandemic. It paved the way for a new breed of celebrities, the majority of whom are Gen Z influencers. This led to a rise in the demand for services that help brands and influencers improve their online presence.
Influencers on TikTok have asked for more ways to make money, so they can turn their entertainment careers into a more tangible source of income and turn their passion into a full-time job.
Also Read: The 4th and 5th Industrial Revolutions are energizing the digital world.
Brands, on the other hand, want to see what TikTok influencers can come up with in terms of short-form campaigns that can quickly spread the word about their products or services.
This ever-increasing demand for TikTok from both sides has demonstrated the need for a professional company with extensive experience in the field to meet the needs of both brands and influencers on the platform. 15Talent is here to help. We are a highly polished influencer marketing agency with decades of combined experience.
Who or what is 15talent?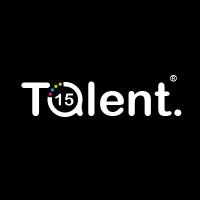 15Talent's origins date all the way back to 2012 when it was founded as a YouTube network. At the time, they managed over 40,000 YouTubers and over 20,000 successful branded campaigns for businesses. Following a successful exit, the founders believed TikTok was the next logical step. With over a decade of experience in the Gen Z space and one of their founders having over ten million TikTok followers, they knew they had a complete 360-degree view of brands and influencers from both perspectives. This elevates the position of creators to new heights.
Because they know so much about TikTok, they've become the world's fastest-growing TikTok marketing agency. They always go above and beyond expectations with the campaigns that well-known brands like Universal and Pepsi trust.
15Talent has worked in a lot of different fields, like fashion, toys, homeware, gadgets, and pets. They seem to be able to take on any job.
Also Read: Blended Learning Is The Future Of Education.
They are the world's first TikTok agency, guaranteeing that each branded post created through their premium influencer network will receive over a million views. Allow that to sink in.
15 Talent received a $1 million internal cash injection in early 2020 and then quickly laid the groundwork for what has grown to encompass two continents. They work with influencers and brands all over the world, covering all important advertising categories and hiring influencers with more than 100 million followers.
People who work for them can get more involved and learn more about the needs of their own brands through premium influencer marketing. This allows them to be more involved and get a better sense of what their brands need.
The advantages of 15Talent for influencers and brands:
15Talent provides influencers with more revenue opportunities than any other TikTok agency currently in operation. On average, the influencers represented by 15Talent generate more than $20,000 per month. While the financial aspect is desirable, their services do not end there. 15Talent provides each of its influencers with a professional lighting package and, in some cases, brand-new iPhones upon registration. This enables its influencers to elevate their content even further from the start. The company also builds individual websites, manages merchandise sales, hosts ticketed events, and makes sure that its influencers are treated like celebrities.
Also Read: 7 Traits To Emotional Intelligence
15Talent offers brands a number of guarantees and assurances that set them apart from the competition, one of which is a guarantee of at least one million views on each branded post. With over 10,000 successful campaigns across multiple categories and continents, we can be confident that 15Talent's management knows what they're doing. The company is very proud of its huge collection of case studies, some of which have made money more than 50 times over.
Gabriela Blukacz, Founder and COO
Gabriela Blukacz is a 21-year-old celebrity influencer who is equally passionate about business and entertainment. Her extensive knowledge of influencer development is exemplified by her crowning achievement, a TikTok account titled GabiFaye, that has amassed over 10 million followers in less than two years.
The Gabi Faye brand appears to have redefined what it means to create TikToks, as evidenced by the flawless and professional quality of her videos, which each garner millions of views. Hundreds of big brands have come to rely on and trust Gabriela's TikTok account, which shows that she knows what both influencers and brands need.
Also Read: Entrepreneurial AI Apps That Will Change Your Business
Kamran Sankey, Founder and CEO
Kamran Sankey is a 28-year-old heavy hitter in the influencer marketing industry. However, don't let his young age fool you; he's been involved in this space since he was 17 years old. He has managed over 40,000 influencers and pioneered technologies that are still used by a large number of major agencies today.
In 2020, Kamran identified a market gap when he noticed that there were only a few companies offering a professional and dependable service to brands and influencers on TikTok. His obsession with perfecting every aspect of his work is reflected in the 15-talent service he provides. The case studies on the company's website attest to his abilities.
---
connect with us on social media [ Facebook | Instagram | Twitter | LinkedIn ] to get real-time updates on the market. Entrepreneurs Diaries is now available on Telegram. Join our telegram channel to get instant updates from ED.