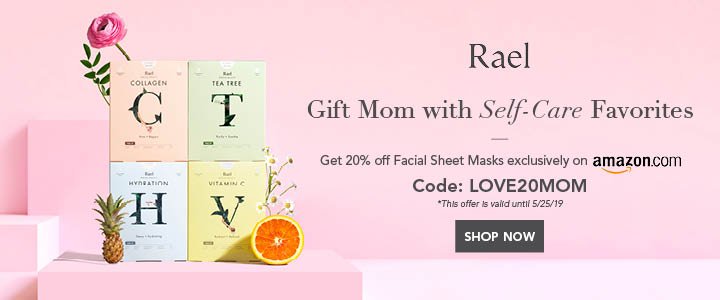 Online Business Losing Customers?
In order to interact with customers and meet their need for speed, companies must redesign their methods. Today, it's about providing customers with what they want, when they want it, and how they want it, otherwise, they will go elsewhere. "- Judith E. Glaser, best-selling business writer and creator of Conversational Intelligence.

We are all buyers. We are all involved in what consumer marketers call the "buyer's journey." We understand the product and think about it. And compare them. Make up your mind and buy them.
Many of us need to witness, hold, and perceive products with our own eyes. We do not necessarily believe in what we cannot see with our own eyes. This trip will not end at the time of purchase. We consume products and form impressions based on all experience, providing suggestions for future decisions.

Enter Covid-19. The new virus has affected the safety of people at home and has promoted unprecedented growth in online shopping. Today, about a quarter of people in the world shop online. Data from the U.S. Census Bureau shows that e-commerce sales totaled US$791.7 billion in 2020, an increase of 32.4% over 2019.

In addition, a recent report by the MasterCard Institute of Economic Research predicts that 20-30% of the change is related to the pandemic. Will be permanent. What does this mean for online retailers?

New opportunities

We continue to live in the "immediate era" described by Qualtrics seven years ago. Buyers operate in real-time 24 hours a day. However, far from the immediacy of any human contact during the sales process, online interactions become more automated and impersonal. Customers accept a lot of uncertainty, risk, and ambiguity when conducting business online.

Perceived security, privacy, and trust issues become negotiators and disruptors in the digital market. If trust is established, buyers will be more willing to take financial risks. But the first mistake in the confidence game will leave a negative first impression and is difficult to reverse.

Customer Perspectives

When potential buyers decide who to trust and who they distrust, how they view uncertainty, risk, and ambiguity can determine the rewards. By limiting the level of mitigating factors that affect purchases, online retailers can build shoppers' confidence, increase their willingness to buy, and build loyalty, thereby gaining the greatest chance of success.

The three key pain points that lead to customer migration. Product uncertainty, potential losses, and credibility issues can be resolved through trust-based solutions. This is how online retailers can positively influence shoppers and turn their brands into trusted brands.
Online shoppers begin their journey with uncertainty

A direct issue in e-commerce is product compliance. The delay in gratification between the purchase and the arrival of the product creates uncertainty. This makes customers wonder if the product will be damaged, arrive on time, or even reach the quality promised by the seller.

Retailers can alleviate this form of compliance uncertainty through return and quality assurance policies and customer service. Satisfaction is a key factor for retention. It is maintained through dialogue between buyers and suppliers. Quality service sets a benchmark for trust and provides deeper insights into the user experience. Multinational e-commerce company Shopify sees this "conversational commerce" as an increasingly important step that drives the true connection between customers and sales.
Unnecessary risks are often the seller's biggest enemy

Buyers have become uncertain and tired of the condition of the product. Other risks may jeopardize long-term customer engagement. One such risk is known as "hidden push", where the website interface acts in a way that misleads the user or goes against their best interests. For example, the hidden cost strategy of increasing the initial price of the product during the purchase process can reduce future purchase intentions and recommendations. This strategy not only undermines shopper confidence but is also the main reason for shopping cart abandonment (49%).

Transparency is the first step to building trust online. The price guarantee and one-click purchase can reduce these unnecessary risks. If sellers decide to introduce costs into the purchasing process, they must clearly understand these costs in advance. To design a website that moves in the right direction, marketers must follow the three principles of economist Richard Taylor: be transparent and never misleading, offer a simple opt-out, and always act in the best interest of those promoted.
Privacy and security issues will weaken customer trust

When it comes to known and unknown issues, sometimes the devil you know is better than the one you don't know. Buyers worry about misuse of personal information, security breaches, and lack of visible security features at checkout. The unknown possibility of a loss of privacy and security, coupled with the insufficient impact on results, can lead to untrusted interfaces.

Buyers want to do business on trusted and trustworthy websites. A 2021 survey of shopping cart abandonment found that 17% of online shoppers quit at checkout because they "don't think the website provides their credit card information." SSL seals, like those from Norton, indicate technical security and encryption. Trust seals, such as BBB Accredited, indicate legitimacy because a trusted third party has independently evaluated and tested the retailer's website. Additionally, the vendor's policy internal verification statement can be used as another indicator of transparency. Industry-specific jargon and language can lead to ambiguities that are difficult to explain. If in doubt, please protect your personal information on the side of the user.

The extraordinary growth and evolution of e-commerce are transforming potential buyers into global buyers. Internet users are rapidly becoming Internet consumers. For retailers, establishing a strong and reputable online image is the benchmark for long-term success and a key differentiating factor in the market.
Also Read: Growing Demand & Audience Supplied
---
The Entrepreneurs Diaries is now available on Telegram. Join our telegram channel to get instant updates from TED.