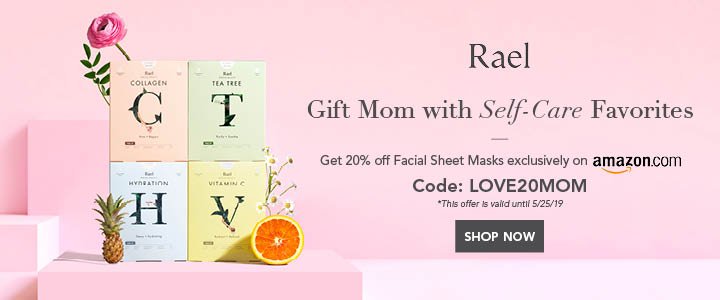 The Rise Of Social Media Stars: Captivating Audiences And Influencing Culture In 2023
Social media has become an integral part of our lives, transforming the way we communicate, consume information, and even make purchasing decisions. As we step into 2023, the influence of social media continues to rise, and a new generation of stars has emerged, captivating audiences with their content and amassing huge followings. In this article, we will explore the stars of social media to look out for in 2023 and delve into the factors that contribute to their success.
1. The Growing Influence of Social Media
Social media platforms have gained immense popularity over the years, allowing individuals to share their thoughts, experiences, and creativity with a global audience. These platforms have become a powerful medium for people to connect, discover new content, and shape popular culture. As the number of users on social media continues to grow, so does the potential for individuals to become influential stars within these digital realms.
2. The Rise of Social Media Stars
Social media stars, also known as influencers, are individuals who have leveraged platforms like Instagram, YouTube, TikTok, Twitter, and Facebook to build a substantial following and engage with their audience through captivating content. They have become influential figures, shaping trends, and impacting various aspects of society, including fashion, beauty, wellness, entertainment, and more.
3. Popular Social Media Platforms in 2023
In 2023, several social media platforms have risen to prominence, each catering to different types of content creators and audience demographics. Let's take a closer look at some of the most popular platforms and the stars they have fostered:
Instagram
Instagram remains a go-to platform for visual content, with influencers posting stunning photos, fashion inspiration, and lifestyle updates. It has become a hub for fashion bloggers, travel enthusiasts, and fitness gurus.
YouTube
YouTube continues to dominate the video content space, enabling creators to share long-form videos, tutorials, vlogs, and more. From comedy sketches to educational content.
TikTok
TikTok has experienced explosive growth, captivating a younger audience with short-form videos. This platform has given rise to viral dances, challenges, and comedic skits.
Twitter
Known for its concise messaging, Twitter remains a powerful platform for influencers to share their thoughts, opinions, and engage in meaningful conversations.
Facebook
While Facebook's popularity has shifted slightly, it still maintains a significant user base. Many influencers use Facebook to connect with their audience, share content, and promote their brands.
4. Notable Social Media Stars in 2023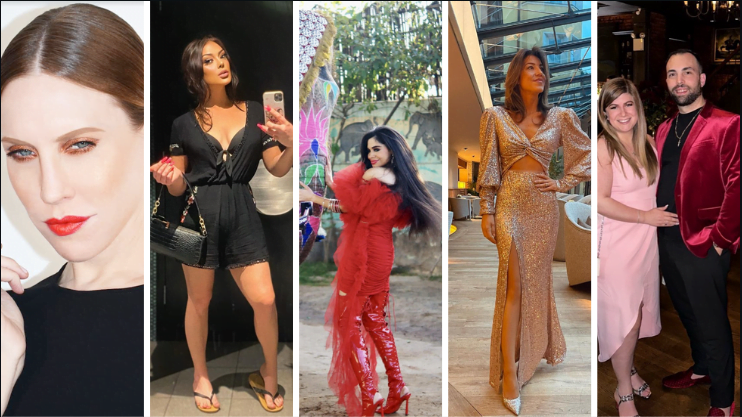 In 2023, numerous social media stars have captured the attention of millions. Let's explore some of the standout influencers in different categories:
Danica Mendez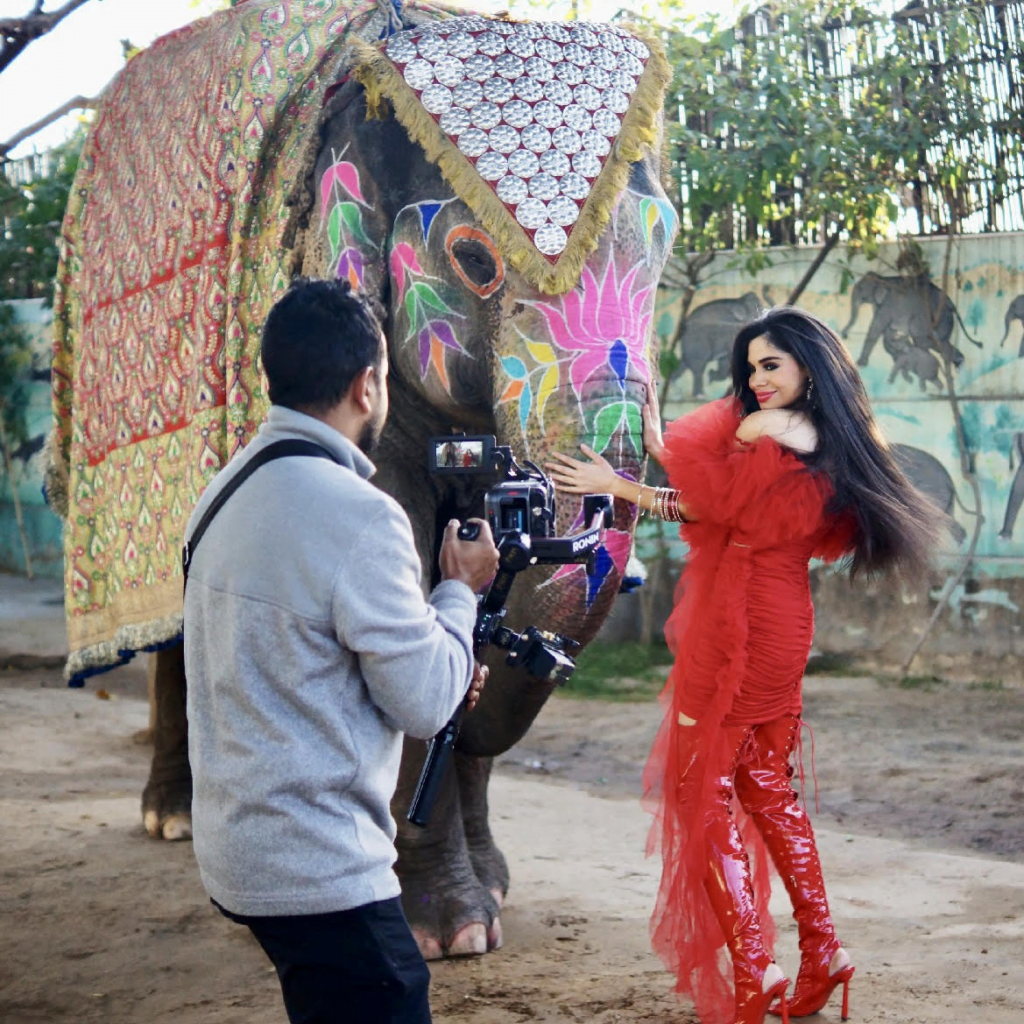 Introducing Danica Mendez (@danicajmendez), the sensational breakout star of Bollywood who has captured the hearts of social media users worldwide. With her mesmerizing singing, dancing, and enchanting children's books, Danica is a force to be reckoned with. Her series, "The Phantom's Tea," has taken the American charts by storm, captivating readers of all ages.
Beyond her artistic talents, Danica's brilliance shines through as she pursues a Doctor of Philosophy degree and advocates passionately for education. In 2023, Danica has exciting projects lined up, including a highly anticipated music collaboration with a renowned pop star and a collection of dolls inspired by her beloved book characters. Brace yourself for Danica Mendez's continued domination of social media as her talent, charisma, and dedication to education make an indelible impact on the digital landscape.
Keep a close eye on this rising star as she ascends to new heights, solidifying her position among the coveted "Stars of Social Media to Look Out For in 2023."
Imogen Loxley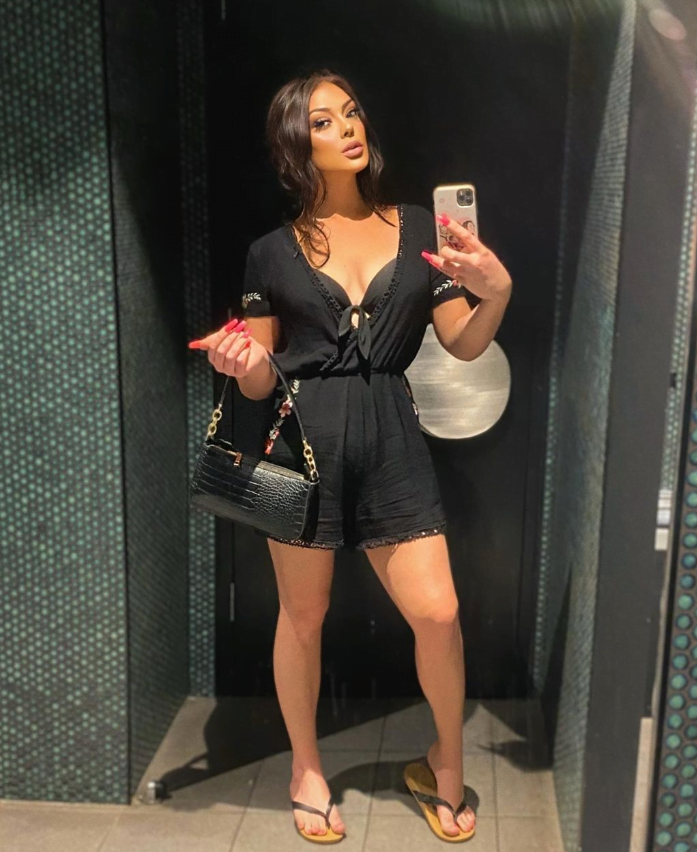 Imogen Loxley (@imogenloxley), an Australian LGBTQ+ rights activist, shines as a prominent figure among the "Stars of Social Media to Look Out for in 2023" list. Her unwavering commitment to promoting equality and acceptance for the LGBTQ+ community has garnered her widespread recognition.
Imogen has fearlessly used her online platform to raise awareness about the struggles faced by LGBTQ+ individuals, becoming a vocal advocate for their rights. Through her influential presence, she organizes impactful events and rallies, rallying support and fostering understanding.
Her passionate pursuit of marriage equality in Australia has made her a powerful voice in the fight for equal rights. Imogen's involvement in various LGBTQ+ organizations further showcases her dedication to creating an inclusive society where acceptance thrives.
A true inspiration, Imogen Loxley's tireless efforts continue to inspire positive change. As she continues to use her social media influence to empower and educate, her impact in 2023 promises to be nothing short of remarkable.
Charis Michelsen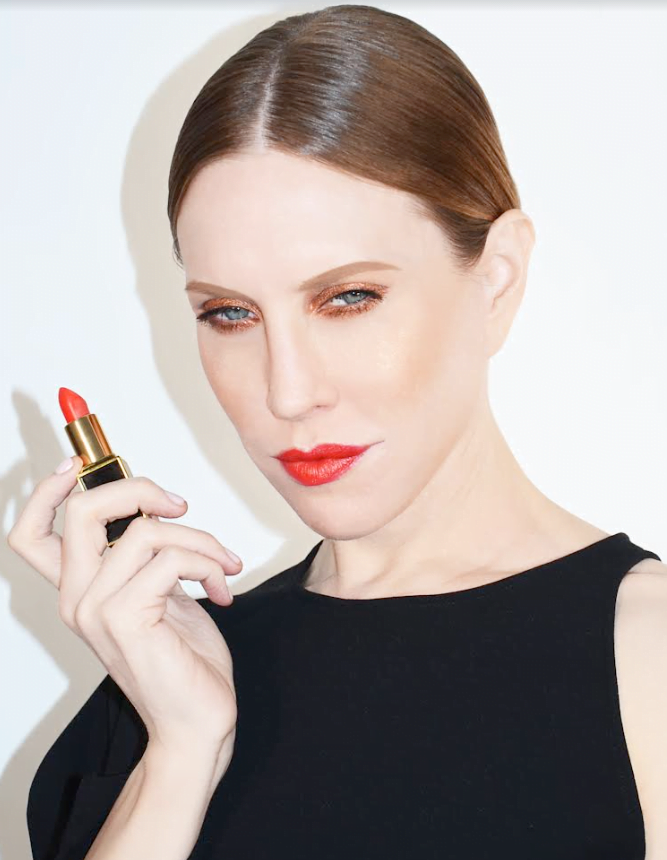 Charis Michelsen (@charismichelsen_official) is an extraordinary talent to watch out for in 2023 as she takes social media by storm. With an impressive career across various industries, she has rightfully earned her place among the "Stars of Social Media to Look Out For."
From being a national and international spokesperson for a prestigious cosmetic brand to gracing the covers of renowned magazines and modelling for top brands, Charis has made her mark in the fashion world. Not only that, but she has also showcased her acting skills in acclaimed movies alongside A-list stars.
Charis's influence goes beyond her captivating on-screen presence. She has invented the innovative Universal Beauty Standard System™, combining science and personal styling through an Artificial Intelligence (AI) Stylist. Her comprehensive beauty resources and empowering books provide readers with personalised solutions for enhancing their physical appeal.
As an entrepreneur, Charis has launched her own fashion and beauty-related TV show, designed conscious fashion products featuring her unique signature diamond-dot pattern, and created an online shopping platform called Fashion Style Beauty Network. Her contributions to wellness products further demonstrate her versatility and ingenuity.
With global recognition and numerous accolades, Charis Michelsen is a true icon in the beauty and fashion industry. Stay tuned for her captivating journey as she continues to dominate social media and inspire millions around the world.
Stana Milanko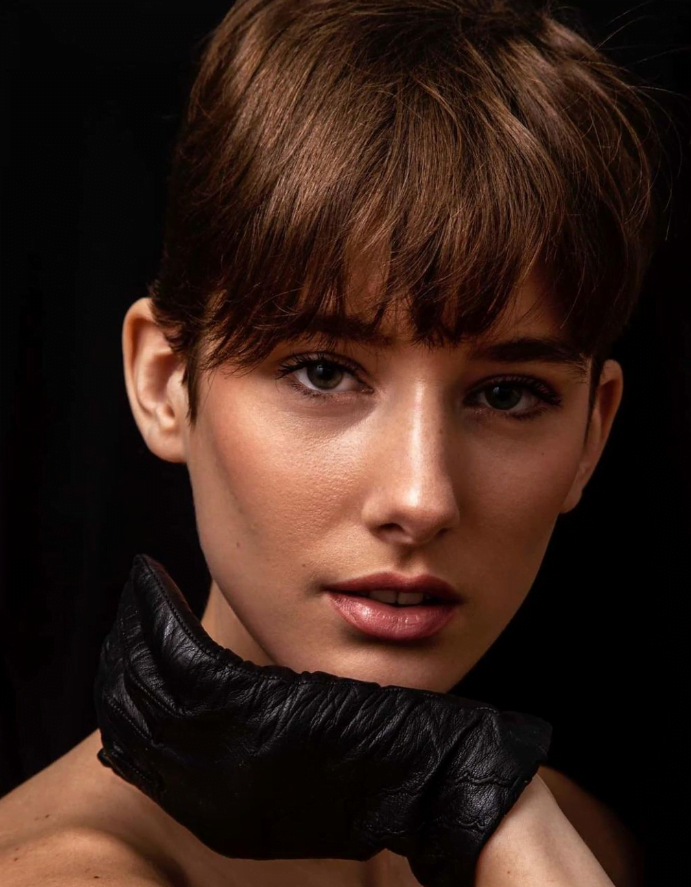 Stana, known as @stanamilanko on Instagram, is a rising star in the world of social media. With a dedicated following of 41.7K and counting, she has captured the hearts of fashion enthusiasts and lifestyle aficionados alike. Hailing from Serbia, Stana embodies elegance and sophistication, as showcased through her impeccable fashion sense. As a fashion model and influencer, she consistently delivers stunning content that inspires her audience.
Notably, Stana is followed by many big and notable profiles, further solidifying her influence in the realm of social media. Her captivating content resonates with a global audience, leaving a lasting impact on those who follow her journey. As we continue to explore the stars of social media in 2023, Stana shines brightly, gaining recognition and admiration from both fellow influencers and fashion industry insiders.
Gabriella Maria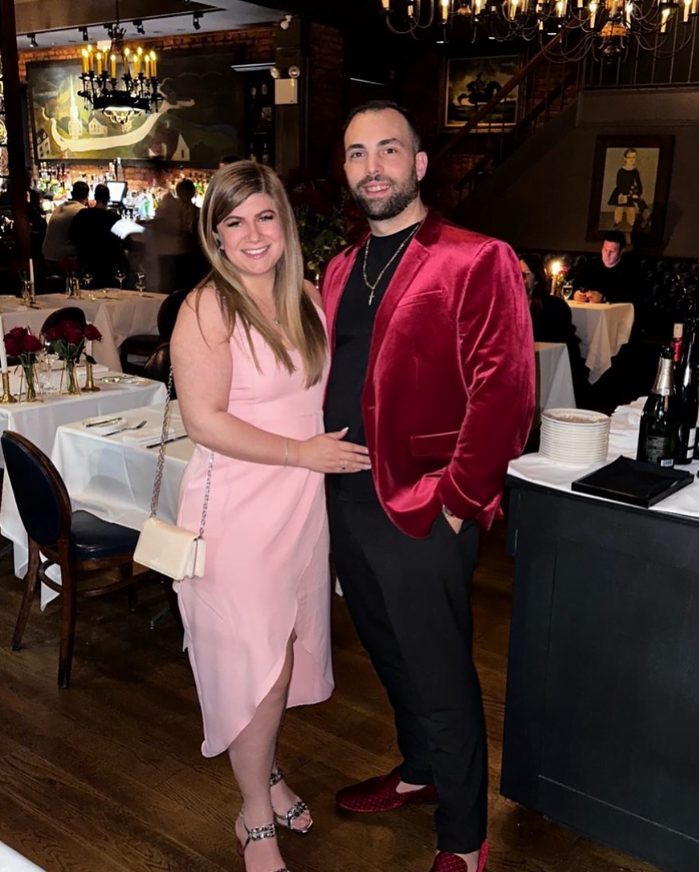 Gabriella Maria (@gabriellaamariaa) is a rising star of social media to look out for in 2023. With 118K followers and counting, she has established herself as an influential figure on Instagram. As a blogger and content creator, Gabriella shares her passions and adventures with her audience.
Based in New Jersey, Gabriella is a proud Italian and Spanish heritage enthusiast. Her love for travel is evident as she explores various destinations and shares her experiences through captivating posts and reels. Beyond her personal pursuits, Gabriella is also the Chief Marketing Officer at Latona Lifestyle, showcasing her business acumen.
Collaborations and press features have become commonplace for Gabriella, highlighting her growing influence and recognition within the industry. As a self-proclaimed foodie, she shares tantalizing culinary delights with her followers. Moreover, Gabriella is known for her impeccable sense of style, and her followers can shop her looks and exclusive deals through her Linktree.
With a vibrant personality and a genuine connection with her audience, Gabriella Maria is set to make waves as one of the stars of social media in 2023. Keep an eye on her profile for captivating content, travel inspiration, and fashion-forward moments that will leave you wanting more.
Giulia Vazzoler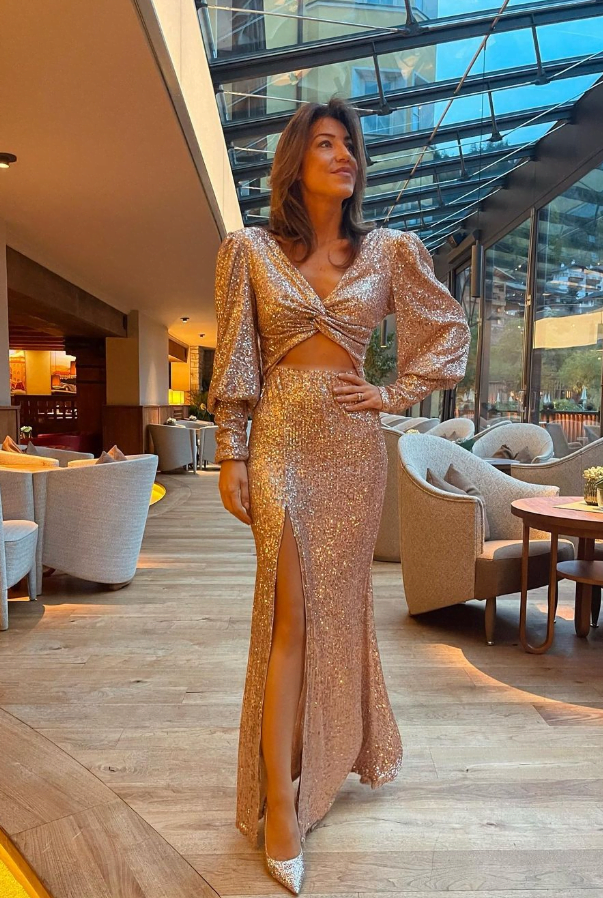 Giulia Vazzoler (@giulia.vazzoler), popularly known as 'The Italian Piano Girl,' has ascended to global stardom as a highly sought-after concert pianist. With her extraordinary talent and unwavering passion for music, Vazzoler has captivated audiences around the world. Following her victory in the prestigious Preludio Talenti talent-show in 2012, she embarked on successful tours across Europe, the USA, the Middle East, and Africa, leaving an indelible mark with her symphony orchestra performances.
Beyond her accomplishments as a pianist, Vazzoler is a respected art director and educator, renowned for her contributions to cultural and music events. Her journey, described as "mellifluous," has seen collaborations with top musicians and appearances on TV and radio programs. Notably, she recently enthralled her hometown of Treviso with a remarkable concert under the patronage of local authorities.
Moreover, Giulia Vazzoler's online presence has flourished, amassing a substantial following on Instagram. Her genuine charm and passion for music have attracted collaborations with cosmetics, eyewear, and clothing brands, serving as an influential figure in their brand promotion efforts.
As 2023 unfolds, Vazzoler sets her sights on participating in esteemed international piano festivals. Additionally, she currently holds a position as a Piano Professor at the renowned Conservatory "Giuseppe Verdi" in Como, further solidifying her status as a rising star in both the social media realm and the world of music.
Si and Lauren Willis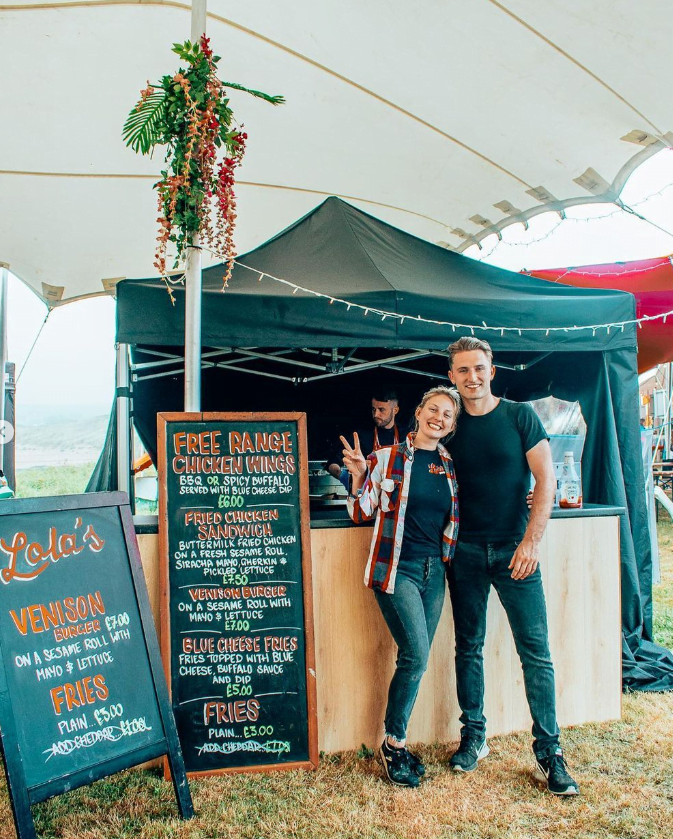 Si and Lauren Willis, known as the Consuming Couple(@consumingcouple), are making waves on social media with their captivating content and unique approach. With an impressive following of 173K, they have established themselves as digital creators to watch in 2023. Based in New York City, this dynamic duo brings a refreshing perspective, emphasizing that they are insiders rather than typical influencers.
Their Instagram feed is a visual journey through their exciting lives, featuring stunning locations such as Seneca Lake, Bourdain NYC, Nashville, and Tulum. From Cancun to London, they share their adventures and provide a glimpse into their world. Their authenticity and relatability set them apart from the crowd.
Si and Lauren's content ranges from posts to reels, showcasing their creativity and talent. They have garnered attention for their unique storytelling and captivating visuals. As influencers who prioritize authenticity and genuine experiences, Si and Lauren Willis are undoubtedly among the stars of social media to keep an eye on in 2023.
Madison Malloy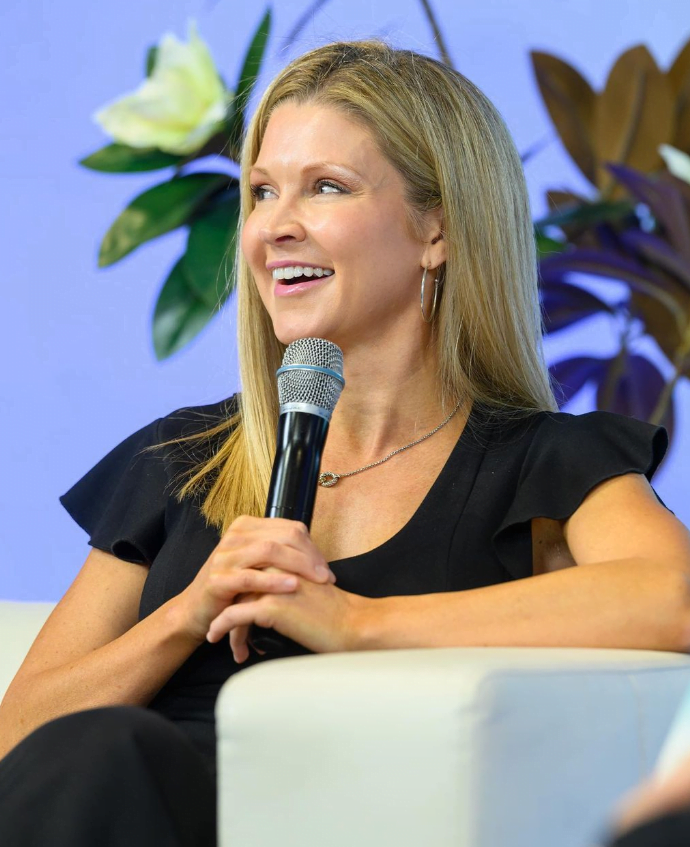 Madison Malloy, known as @realmadisonmalloy on Instagram, is a rising star in the realm of social media. With an impressive following of 39.9K and counting, Madison has captured the attention of many with her creative and insightful content. As a public figure, she is dedicated to unleashing creativity and amplifying insights. Madison wears multiple hats, excelling as an author, producer, and motivator. Her impact extends beyond Instagram, as she also hosts the "Next to Madison" podcast and is a dynamic public speaker.
Madison's profile showcases her diverse talents and interests, offering a mix of posts, reels, and tagged content. She is a source of inspiration and motivation, sharing self-help tips, book recommendations, and insights into her personal life. Madison Malloy is undeniably one of the stars of social media to watch out for in 2023. Her commitment to empowering others and sharing meaningful content sets her apart, making her a force to be reckoned with in the ever-evolving landscape of social media.
Brando Murphy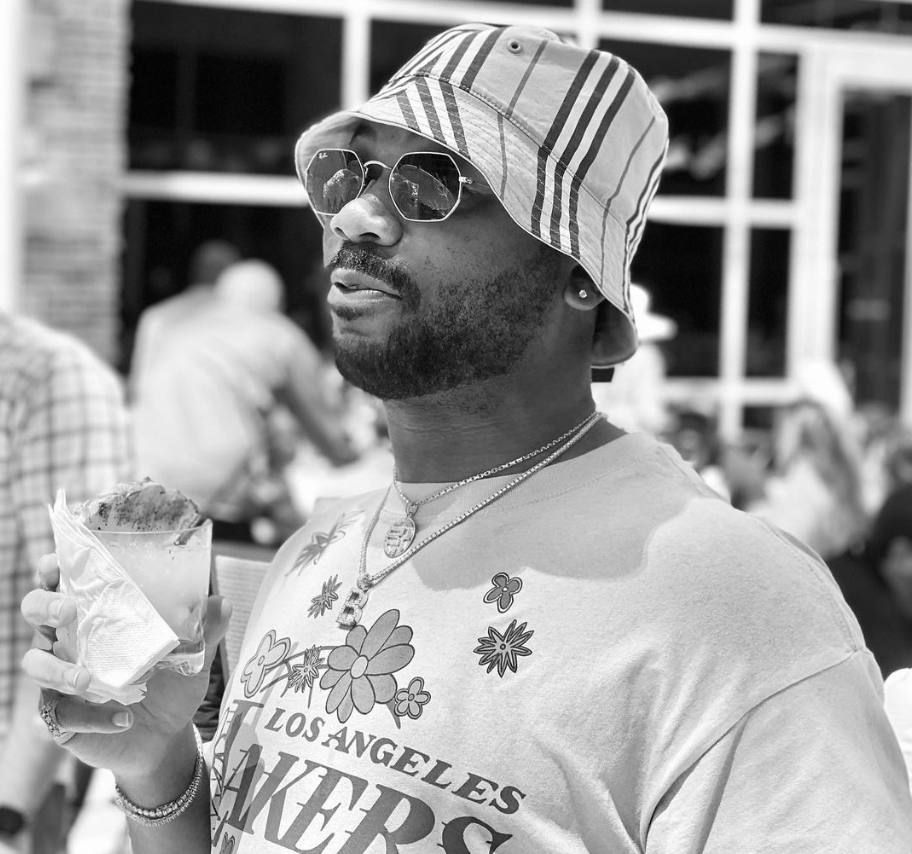 Brando Murphy, with his prominent Instagram profile @brandomurphyofficial, is quickly becoming a star in the realm of social media. With an impressive following of 102K and counting, Brando has captivated the attention of many with his expertise in the world of cryptocurrency. As a coach, investor, and entrepreneur, he showcases his diverse knowledge and accomplishments. Backed by IBM and EveryRealm, Brando holds notable certifications in blockchain, Bitcoin, and the metaverse. His profile is a treasure trove of captivating content, ranging from crypto updates and workout tips to travel adventures and heartwarming family moments. Beyond his digital presence, Brando's magnetic persona has garnered attention from influential individuals and publications alike. Positioned as one of the stars of social media to look out for in 2023, Brando Murphy continues to make waves and inspire others with his entrepreneurial spirit and valuable insights.
Dr. Mekhala Bawsay
Dr. Mekhala Bawsay (@mekhalabawsay) is a rising star in the world of social media, with an impressive following of 320K and a captivating presence on Instagram. As an influencer, blogger, dentist, and fashion enthusiast, Mekhala has successfully established herself as a multifaceted individual.
Her extensive travels to 24 different countries, including the vibrant city of Mumbai, have allowed her to curate engaging content that resonates with her audience. Mekhala's storytelling skills and eye for fashion have made her a prominent figure in the industry.
Beyond her personal brand, Mekhala collaborates with renowned companies such as Samsung, L'Oréal, and SKODA KUSHAQ, showcasing her versatility and credibility. Recently, she embarked on an exciting journey to Vietnam, where she shared captivating unboxing videos of the latest products.
In addition to her travels, Mekhala takes her audience on a mesmerizing Maharashtra tour, providing glimpses of breathtaking locations and unforgettable experiences. Her involvement in prestigious events, like the tanishq event, further solidifies her position as a rising star in the social media landscape.
With her magnetic personality, creative content, and diverse ventures, Dr. Mekhala Bawsay continues to captivate audiences worldwide. As one of the stars of social media to look out for in 2023, she leaves an indelible mark on the industry and inspires others with her engaging presence.
Sofija Jekic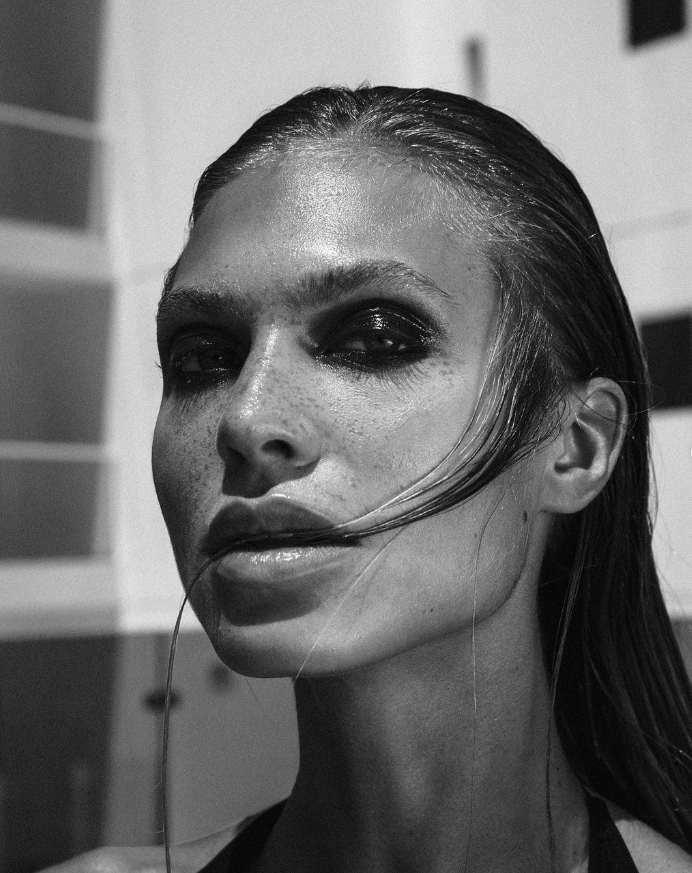 Sofija Jekic, known as @sofijekic on Instagram, is a rising star in the world of social media. With an impressive following of 12K and counting, she has captured the attention of many with her stunning photos and videos. Hailing from the beautiful Okanagan region, Sofija has established herself as an influential figure in the digital space. As a fashion model, influencer, and entrepreneur, Sofija embodies versatility and creativity.
Her posts showcase her impeccable sense of style and provide glimpses into her exciting life. She has become a go-to source of inspiration for fashion enthusiasts and fitness enthusiasts alike. Her dedication to her craft is evident through her website, sofijekic.com, where she shares more about herself and her ventures.
Sofija's influence extends beyond her own profile, as she is followed by mavilachorg, beingratnakar, and indfaspro. With a global reach, she has made her mark in exotic locations like Courchevel, Paris, Montenegro, and the Maldives. Sofija Jekic is undeniably one of the stars of social media to look out for in 2023.
5. Factors Contributing to Social Media Stardom
The success of social media stars can be attributed to several key factors that set them apart from the crowd. Let's explore these factors:
Authenticity and Relatability
Social media stars who remain authentic, transparent, and relatable tend to resonate with their audience on a deeper level. By sharing their real experiences, vulnerabilities, and personal stories, they create a sense of connection and trust.
Consistency and Quality Content
Consistency in posting high-quality content is crucial for maintaining engagement and growing a loyal fan base. Social media stars who consistently deliver valuable and captivating content tend to attract more followers and retain their interest.
Engagement and Community Building
Interacting with their audience and building a sense of community is another essential element of social media stardom. Stars who actively respond to comments, hold live Q&A sessions, and create opportunities for their followers to engage feel more connected to their fans.
Collaborations and Brand Partnerships
Collaborating with other influencers and brands helps social media stars expand their reach and gain exposure to new audiences. Partnerships also provide opportunities for sponsored content and monetization, contributing to their overall success.
6. The Impact of Social Media Stars
Social media stars have a significant impact on various aspects of society, including shaping consumer trends, influencing purchase decisions, and driving social change.
Shaping Consumer Trends
By showcasing the latest fashion styles, beauty products, tech gadgets, and more, social media stars have the power to shape consumer trends. Their endorsements and recommendations can drive sales and influence what products people choose to buy.
Influencing Purchase Decisions
Studies have shown that social media stars have a considerable influence on consumer purchasing decisions. Their authentic reviews, product recommendations, and personal experiences hold sway over their followers, leading to increased brand loyalty and sales.
Driving Social Change
Social media stars also use their platforms to raise awareness about important social issues and promote positive change. They advocate for causes close to their hearts, inspiring their followers to get involved and make a difference in their communities.
7. Challenges Faced by Social Media Stars
While social media stardom may seem glamorous, it also comes with its fair share of challenges. Let's explore some of the difficulties faced by influencers:
Maintaining Privacy and Mental Health
As their popularity grows, social media stars often struggle to maintain a balance between their public and private lives. Intrusions on privacy and the pressure to constantly perform and stay relevant can take a toll on their mental health.
Dealing with Trolls and Cyberbullying
The online world isn't always kind, and social media stars often face criticism, negativity, and even cyberbullying. Learning to deal with trolls and haters while maintaining a positive online presence can be challenging.
Managing Content Creators' Burnout
Creating content regularly can be demanding, leading to burnout among social media stars. The pressure to consistently produce engaging content while managing other aspects of their careers can result in exhaustion and creative blocks.
8. The Future of Social Media Stars
As we look to the future, social media stars will continue to play a significant role in shaping popular culture and influencing society. With the constant evolution of technology and social media platforms, new stars will emerge, each bringing their unique voice and content to captivate audiences worldwide.
Conclusion
In conclusion, social media stars have become powerful influencers, captivating audiences across various platforms. They shape trends, influence consumer decisions, and drive social change. The stars of social media to look out for in 2023 span different categories, including fashion, beauty, fitness, travel, comedy, and entertainment. By harnessing the power of authenticity, consistency, engagement, and collaborations, these stars have carved a niche for themselves in the digital realm.
FAQs
Q1: How do social media stars earn money?
Social media stars earn money through various avenues, including sponsored content, brand partnerships, advertising revenue, merchandise sales, and crowdfunding.
Q2: Can anyone become a social media star?
While anyone can start their journey as a social media creator, becoming a star requires dedication, consistency, and the ability to connect with an audience. It takes time and effort to build a significant following and gain influence.
Q3: Are social media stars influential beyond social media platforms?
Yes, social media stars often extend their influence beyond social media platforms. They may venture into traditional media, collaborate with brands, or use their platforms to raise awareness about social issues.
Q4: How do social media stars deal with negativity and criticism?
Social media stars develop strategies to cope with negativity and criticism. They may choose to ignore trolls, engage with constructive feedback, or surround themselves with a supportive community.
Q5: What can we expect in the future from social media stars?
In the future, social media stars will continue to adapt to evolving platforms and technology. They will explore new ways to engage with their audience, create diverse content, and make a positive impact in society.
---
Connect With Us On Social Media [ Facebook | Instagram | Twitter | LinkedIn ] To Get Real-Time Updates On The Market. Entrepreneurs Diaries Is Now Available On Telegram. Join Our Telegram Channel To Get Instant Updates.