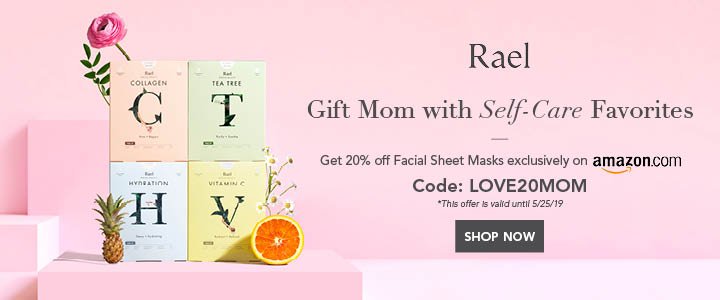 Toxic Water Systems Are Threatening Communities Across The U.S.
This article was first published in Nexus Media News.
Jamika Jones gave birth to her son earlier this year, and her mother was concerned about her drinking tap water while pregnant. Jones lives in Milwaukee, where lead is found in more than a third of water service lines, potentially contaminating drinking water with the neurotoxin.
Lead poisoning has been linked to an increased risk of cognitive and behavioural disorders, as well as miscarriage, hypertension during pregnancy, premature birth, low birth weights, and other complications.
"I became very concerned about the water being contaminated," Jones explained.
After her mother made the connection, the Clean Water for Pregnant People (CWPP) programme quickly delivered six cases of canned water and arranged for a second drop-off. Jones claimed that the sound of running water provided immediate relief.
"It provided for my family and [me] for a while," Jones said. They continued to provide for me even after I had my son. It was very useful in the kitchen. I was able to feed him with that water.
Many millions of Americans rely on water systems that do not meet quality standards or the Clean Water Act. According to a 2021 Guardian investigation, more than 25 million Americans use water systems that have repeatedly failed to meet federal standards. According to the Environmental Protection Agency, more than 38,000 public water systems had at least one violation that year.
This is due to infrastructure deterioration, strain on local budgets, and contamination caused by leaking lead pipes, fertilisers, per- and polyfluoroalkyl substances (PFAS), and other pollutants.
Black, people of colour, and Indigenous peoples make up a disproportionate share of the exposed population. Furthermore, a legacy of underinvestment in Black communities has resulted in a maternal health crisis, with Black mothers having three times the risk of death from a pregnancy-related cause as White mothers, as well as twice the risk of miscarriage and stillbirth.
Communities in need of clean water, such as Milwaukee, Flint, and Jackson, Mississippi, are the focus of a national campaign led by environmental justice and reproductive justice organisations. Water activists are delivering water to homes because they believe the risk posed by lead and other contaminants to pregnant women and young children is too great to wait for infrastructure upgrades.
According to Jade Sasser, an associate professor at the University of California, Riverside, "when people reduce reproductive justice to only questions about having babies or not, it completely sidesteps this responsibility to create communities in which children do not have to deal with ongoing toxic exposures through the land, air, and water."
According to Sasser, environmental justice is necessary for achieving reproductive justice. When something as basic as access to clean water is threatened, parents' ability to provide a safe home life for their children is jeopardised, she continued.
In Milwaukee County in 2020, 5.6% of children under the age of 5 tested positive for lead poisoning. This rate is nearly three times the national average. Lead exposure can occur through a variety of mediums, including paint, household dust, soil, and water. Because Milwaukee's service lines are treated with a corrosion control method that reduces lead levels, lead levels at nine out of ten water sampling sites are below the EPA's action level of 15 ppb.
Jones and other Milwaukee residents want to take precautions because there is still no safe level of lead in the water.
Jones' house is one of more than 50 that have received 3,000 gallons of water from CWPP, a subset of the larger Get the Lead Out Coalition. Canned Water 4 Kids was the first source of water donations; now, donations come from a nearby church where volunteers have installed a high-tech filtration system.
"As a parent, lead toxicity was something I was aware of before joining this group," volunteer Jason Geils said. Geils has an adult son with special needs, according to him. When his son was first diagnosed, Geils was concerned that lead exposure was contributing to his son's health problems.
Every year, about a thousand lead water service lines in Milwaukee are replaced. At a September conference, Milwaukee Mayor Cavalier Johnson stated that replacing all of the city's lead pipes at that rate would take 70 years, calling the timeline "unacceptable" and blaming a lack of adequate funding.
The CWPP programme organisers felt the city was reacting too slowly to the crisis, so they took action. According to Geils, "the goal of this initiative was to have an immediate effect."
The Biden administration has promised to replace all lead pipes in the country by 2021, and in June, it was announced that more than $4 billion in Bipartisan Infrastructure Law funds and annual appropriations would be available to do so.
However, other environmental hazards endanger pregnant women.
In July, turbid water began flowing from the city's taps in Jackson, Mississippi, prompting officials to issue a boil water notice to residents. After a severe storm knocked out power to the city's water treatment facility the following month, the city's 150,000 Black residents were left without access to clean water.
Parents scrambled to obtain limited supplies of bottled water after authorities advised them to use it instead of boiling water when making baby formula.
There have been comparisons drawn between the water crisis in Jackson and the situation in Flint, Michigan, where residents became ill shortly after authorities began getting their water supply from the highly polluted Flint River. The number of children with dangerously high blood lead levels increased by 100% in the year after the change. According to a 2019 study, fertility rates fell and foetal mortality rates rose during a period when residents were mostly unaware of the presence of lead in their water.
Tamarra James-Todd, an epidemiologist at Harvard T.H. Chan School of Public Health, claims that a greater number of Americans than previously thought lack access to safe drinking water. The news only gives us a sliver of the picture.
The stories we hear are only the tip of the iceberg, James-Todd observed. You hear about Flint and Jackson, but there are still many places around the world where people do not have access to safe drinking water. For example, nearly half of all tribal households do not have access to running water.
Community organisations in Chicago are providing direct assistance and advocating for solutions to the city's water crisis. The Guardian recently conducted a tap water analysis and discovered "shocking" levels of lead in urban water supplies, with one in every twenty taps releasing water containing the neurotoxin.
Residents of Little Village, Illinois, who are dealing with water shutoffs and concerns about lead contamination, have been given water bottles and filters by organisers with the Little Village Environmental Justice Organization (LVEJO). Brenda Santoyo, a senior policy analyst at LVEJO, has proposed making the city's water distribution system more accessible to the public. She has advocated for pregnant women and children to be prioritised in water filter distribution.
Santoyo was a part of a successful effort in 2021 to pass state legislation requiring the removal of all lead service lines, with a timeline of up to 50 years for completion, and she also serves on an Illinois EPA lead service line replacement advisory board.
Even though Chicago Mayor Lori Lightfoot has promised to replace lead lines in low-income residents' homes, advocates say the programme is moving too slowly.
The pace in Chicago is "really glacial," according to Angela Guyadeen, director of the Natural Resources Defense Council's Safe Water Initiative. As things stand, "it's not only going to take longer than 50 years" (the legal minimum), but "it's likely going to take significantly longer."
According to Guyadeen, "flaws in our policies and the way we determine what is safe" exacerbate the already complex problem of water safety in the country. Even if water systems meet EPA standards, even trace amounts of contaminants can be harmful to human health.
Without a doubt, the repeal of Roe v. Wade a year ago is a cloud that must be considered. Thirteen states, including Mississippi and Wisconsin, have recently passed abortion bans.
According to Shaina Goodman, director of reproductive health and rights at the National Partnership for Women & Families, many people harmed by environmental racism now lack access to abortion.
"Those who are affected by a lack of access to clean water know all too well the impact it has on their health," Goodman said of residents in affected communities. We are "basically condemning them to unhealthy pregnancies and reducing the likelihood of good health outcomes for them and their babies" if we do not provide them with access to clean water and reproductive freedom.
Nexus Media News is a non-profit, editorially independent outlet covering climate change. Nexus Media News' tweets can be found at @NexusMediaNews.
---
Connect With Us On Social Media [ Facebook | Instagram | Twitter | LinkedIn ] To Get Real-Time Updates On The Market. Entrepreneurs Diaries Is Now Available On Telegram. Join Our Telegram Channel To Get Instant Updates.