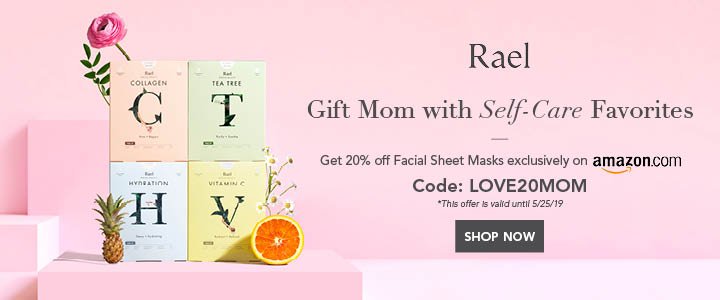 Answer These Three Questions To Improve Your DEI Approach.
After working in corporate America for seven years, completing over thirty corporate engagements, and spending thousands of hours testing and validating a new change approach and new cultural maturity assessment tool within Fortune 500 organisations, one thing I've noticed is that organisations must throw out the old DEI playbook in order to future-proof their business, thrive, and retain top talent.
This is not to say that we should completely abandon diversity, equity, inclusion, and a sense of belonging. Instead, it's time to supplement it with a change management strategy in order to create a workplace that can easily expand in terms of cultural diversity.
The first step is to consider the following three questions:
DO ALL OF YOUR MEMBERS BELIEVE IN AND SUPPORT YOUR CULTURAL INCLUSION MISSION?
One of the primary goals of the workplace diversity concept in the 1960s was to move away from the practise of workplace segregation and toward integrated workplaces. Based on what we've learned at Reframe, we've revised the problem statement to read: corporate culture is two to three generations behind the new market.
To accommodate the new demographic majority, leaders must change their entire organisation, including market segments, strategy, solutions, and systems. To successfully navigate this transition, leaders must change both their mindset and their methods.
Imagine walking into the CEO's office and telling them that the company needs to implement a change management strategy that is less than ten years old because the DEI playbook, which has been around for 60 years, is no longer relevant. A solid financial case must be developed for why the standard DEI playbook needs to be revised.
Let's begin with a fact that most people are aware of.
The original DEI target group no longer believes that their employers truly support the implementation of diversity, equity, and inclusion practises. The findings of a recent study conducted to validate our hypothesis were consistent with what we were hearing from employees and chief diversity officers (CDOs) at major Fortune 500 companies. This was the case, given that the entire purpose of the study was to see if our hypothesis held water.
What this discussion lacks is a framework for assessing an organization's cultural maturity, identifying its most pressing issues, and prioritising resource allocation. To assess an organization's potential for sustained progress in a given domain of inquiry, a maturity model, a tried and true instrument used frequently in the field of change management, is required. Leaders are evaluated based on how well they understand and implement the overall structure, key segments, strategy, systems, and solutions of their organisations.
DEI was first implemented in the 1960s and 1970s to assist Black employees who were entering corporations after graduating from newly integrated universities. The modern workplace is far more complex and dynamic. The modern workplace is far more complex and dynamic than its predecessor.
The top management team should convene to discuss the assessment's findings after conducting in-depth interviews with a statistically valid cross-section of an organization's workforce and analysing the results. The top brass will agree on an Impact Ambition statement after reviewing the report and findings. This statement contains the company's change objective and strategy.
When it comes to enacting long-term, sustainable change in DEI, the Impact Ambition, an enterprise change agenda that spans multiple functions and regions, is a game changer. The CEO and CHRO give their direct approval to the Impact Ambition statement. In comparison to traditional approaches, this one allows DEI professionals more flexibility in implementing reforms, allocating resources, and holding stakeholders accountable for the necessary transformation in their fields. Instead, the Impact Ambition statement is finalised by these two executives.
DO YOU PROVIDE A COMPREHENSIVE EMPLOYEE EXPERIENCE IN THE HIRING AND RETIREMENT PROCESS?
When a company's ostensibly inclusive practises are called into question, the "magic pill" they frequently start with is a rethinking of their methods for finding and hiring new employees. Since the 1970s, more than four or five generations of Black, Indigenous, and People of Color (BIPOC) have worked for corporations, but not enough of them have been retained in the pipeline to create diverse organisational leadership. At the moment, less than 5% of the CEOs of Fortune 500 companies are people of colour.
As a result, once the entire executive leadership team is on the same page, it is time to rethink the entire employee journey, from recruitment to exit.
Regardless of race, gender, or sexual orientation, most CEOs at Fortune 500 companies share a similar worldview. These pioneers were responsible for developing the organization's mission, vision, and values. Over the past 60 years, corporations have actively sought out people of colour from BIPOC communities for recruitment and integration into organisations that were not designed to allow them to thrive or be recognised for their efforts. The system's major flaws have been revealed over time, confirming that it was designed to fail.
The talent acquisition team of a company is frequently the first point of contact for potential new hires. Despite this, many large corporations' talent acquisition departments do not reflect the New America. It is an internal process that manifests itself externally. The diversity goals of the talent acquisition team should be reflected in the team members hired.
A reevaluation of the journey itself is required to better understand the challenges and opportunities that employees face at each stage of the employee journey. The outcome of this review will be determined by the senior management team's decision on the Impact Ambition. This is a good starting point for understanding why employees at various levels of an organisation stay or leave.
A sizable proportion of businesses do not collect information that could be used to tailor their employees' experiences based on factors other than obvious ones like race and gender identity. Leaders can divide employees into subsets after gaining insight into their perspectives and actions at various points along the journey. This allows managers to learn more about their employees' backgrounds, motivations, and needs. This type of segmentation not only results in more personalised and welcoming experiences for all employees, but it also fosters a more genuine sense of belonging among employees.
HOW WELL DOES YOUR COMPANY PERSONALIZE AND MAINTAIN A WORKPLACE THAT IS ALL-INCLUSIVE?
When developing inclusive customer and employee experiences as part of my company's work, I discovered that many leaders lacked the systems needed to scale, personalise, and maintain the inclusive design, and thus were unable to put it into action. The most significant challenges were the use of outdated intranet platforms and the inability of HR departments to reach an agreement. The misalignment of HR functions and technological systems paved the way for single-use applications, which are doomed to fail because they do not reflect the employee or user journey.
With the introduction of COVID, many businesses seized the opportunity to modernise the employee experience by implementing tools such as Zoom and enabling video collaboration. Two things were happening while George Floyd was coming to his senses: At the same time that most businesses were transitioning to a paperless digital office, digital cameras captured an important civil rights event. These two events prompted a discussion at a time when many CEOs and their leadership teams were ill-equipped to engage digitally with their remote employees. According to Korn Ferry, this represents a $8 trillion opportunity for global human capital management by 2030.
It is now much easier to foster a welcoming environment for all employees, thanks to the proliferation of digital technologies in the workplace. Using Zoom, on the other hand, is more of a digital tactic than a strategy.
Regardless of where employees and users are located or what they do for a living, technology is the master key that will unlock the data at each stage of the inclusive experience. When done correctly, inclusive experience design provides the C-suite with the tools needed to create, scale, and maintain an empathetic and productive employee experience, with the ability to reconcile and optimise programming, messaging, rewarding, and accountability for each individual employee and user.
Employees understand that DEI alone will not change the cultural landscape of corporations around the world. Companies that stick to the diversity playbook developed several decades ago are doomed to fail because the Great Resignation is still going on and there is more competition than ever to attract and retain the best talent.
Because of these changes in the American workforce, American businesses must reconsider their approach to diversity, equity, and inclusion (DEI). The most effective way to achieve diversity, equity, and inclusion (DEI) is to implement a change management strategy that ensures cultural inclusion for employees across all departments in a methodical and long-term manner.
---
Connect With Us On Social Media [ Facebook | Instagram | Twitter | LinkedIn ] To Get Real-Time Updates On The Market. Entrepreneurs Diaries Is Now Available On Telegram. Join Our Telegram Channel To Get Instant Up