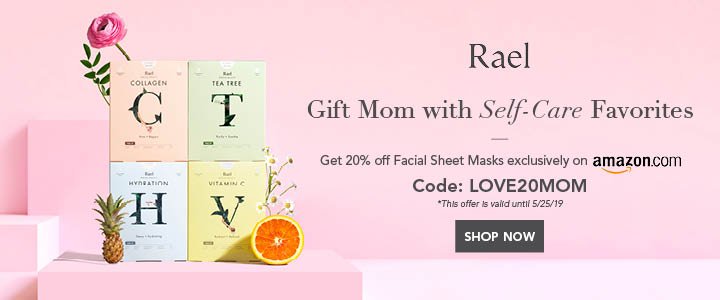 Succeeding In The Used Car Business Through Spin
By 2022, the Indian used-car market is expected to reach 6.7 million to 7.2 million units per year. Spinny, a used car startup founded in 2015 by Niraj Singh, founder and CEO, Ramanshu Mahaur, co-founder, and Mohit Gupta, co-founder, is capitalising on the massive opportunity. In December of last year, the Gurugram-based startup announced a $283 million Series E round led by ADQ, Tiger Global, and Avenir Growth at a valuation of $1.8 billion.
Also Read: Blended Learning Is The Future Of Education.
The company was founded to resolve trust issues in the country's otherwise disorganised used car market and competes with established players such as CarsTrade, Droom, CARS24, Cardekho, OLX, Quikr, and OlaCars.
We entered the market gradually and steadily, focusing on the needs and desires of our customers, and this approach has aided us in meeting those needs and desires through our services. We wanted to appeal to the new generation of buyers by emphasising three key points: transparent and trustworthy services, a seamless overall experience, and reassuring staff. Today, we are a full-service provider, leaving no stone unturned in meeting our customers' needs, "said Niraj Singh, Spinny's founder and CEO.
Spinny currently operates 36 car hubs in 22 cities, including Delhi, Gurugram, Noida, Bangalore, Mumbai, Pune, Hyderabad, Chennai, Kolkata, Ahmedabad, Lucknow, Jaipur, Chandigarh, Indore, and Coimbatore. The startup claims that its cars come with no-hassle paperwork, free RC transfer, and low-interest used car financing options.
Also Read: 7 Traits To Emotional Intelligence
The Pandemic's Effects
Investors have taken a keen interest in the space as demand for private vehicles, particularly used cars, has increased. Sachin Tendulkar, a former Indian cricketer and Rajya Sabha Member of Parliament, joined Spinny in December 2021 as a strategic investor and brand ambassador. Apart from Spinny, three Indian used-car marketplaces became unicorns in 2021: CARS24, CarDekho, and Droom.
"There is no denying that a significant shift toward used vehicles occurred during the pandemic. Not only have people begun to choose personal mobility solutions, but the pre-owned car market has demonstrated realistic options in the face of the pandemic and other factors. The global pandemic and the ensuing stringent regulations increased demand for pre-owned automobiles. Over time, people have recognised the value of possessing a personal mode of transportation capable of meeting any on-demand need, "Singh explained.
Additionally, he stated that the team's top priority is to provide consumers with high-quality products that adhere to strict safety and hygiene standards. As part of our commitment to our values and strategies, we launched a special initiative called Spinny # withExtraCare during the pandemic's peak. We took this step to provide consumers with home test-drive opportunities while adhering to stringent and thorough preventive measures in accordance with WHO guidelines, "he explained.
Also Read: The 4th and 5th Industrial Revolutions are energizing the digital world.
Spinny's unique selling proposition
Spinny operates throughout the used car value chain. When asked what differentiates Spinny's full-stack model from those of other operators in the used car business, Singh stated, "The difference in the organised and unorganised markets is the level of integrity, responsibility, and personal commitment that Spinny demonstrates at every point of consumer interaction, whether you're purchasing a Spinny Assured® car from a Spinny Car Hub or selling a car to Spinny." For example, Spinny takes possession of a used car that meets its quality specifications and other criteria such as driving record and service history, pays the owner in total, and takes responsibility for the car's paperwork transfer – all on the same day that the Spinny evaluation team deems the car fit for purchase.
Singh asserts that each Spinny vehicle comes with a 200-point inspection checklist, a five-day, no-questions-asked money-back guarantee, and a one-year after-sales warranty. In addition, Spinny's full-stack model covers the car's refurbishment – servicing, waxing, and washing. And it claims to not withhold any information or details about the condition in which they discovered the car – everything is available – dent map included – when you're shopping for a vehicle.
Also Read: Is Regulating IPOs Necessary?
Spinny offers a 200-point inspection, a process for certifying a vehicle's interior, exterior, and technical condition. All cars listed on Spinny must pass a 200-point inspection to be certified as Spinny Assured®. The Spinny 200-point review checks the vehicle's exterior for significant dents and scratches, as well as any replaced parts.
The interior evaluation inspects the seats and upholstery for wear and tear. Additionally, the buttons, sound system, and other features are examined. During the review, the vehicle's engine, suspension, brakes, and other technical characteristics are also thoroughly examined.
Additionally, it offers a guaranteed fixed price, contactless car purchasing, a five-day money-back guarantee, and a one-year warranty on all Spinny assured vehicles. Spinny employs over 4,000 people and is expanding across all departments. Spinny's goal for this year is to go deeper and grow to 25–30 additional cities by the end of the year.
---
connect with us on social media [ Facebook | Instagram | Twitter | LinkedIn ] to get real-time updates on the market. Entrepreneurs Diaries is now available on Telegram. Join our telegram channel to get instant updates from ED.